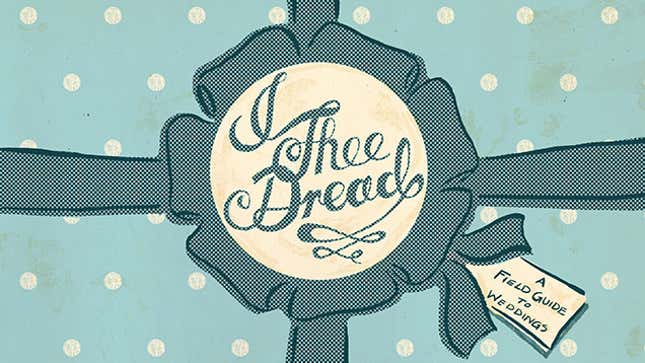 It's perfectly natural to want a one-of-a-kind wedding day. Unfortunately for the special snowflakes out there, there are only so many ways to tie the knot. Specifically, there are 19. Pretty much every wedding you ever attend will fall into one of these categories.
Taylor Lautner Doesn't Even Remember Saying 'Bella! Where the Hell Have You Been Loca?'
Now, now, I understand that your special day was very rare and magical. But if you objectively peruse the categories below, I'm confident you'll be able to sort basically every wedding you've attended in the last 15 years into one of the buckets provided. Then reevaluate and force yourself to confront the fact that you had a "Cool Wedding."
A note on methodology: Like the vast panoply of life, weddings can be divided into a few overarching kingdoms. You've got your hipster weddings, your classic weddings, etc. Upon closer study, however, we can identify several distinct species (within which you'll often find breeds or varietals). Allow me to serve as your humble Carolus Linnaeus: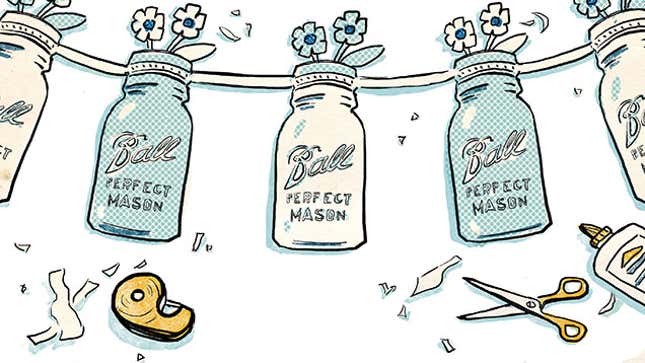 The D.I.Y. Wedding
The minute the engagement was announced, the bride began working through a years-long backlog of Martha Stewart-approved projects. The week before the wedding, her bridal party glued and glittered and hole-punched until their fingers bled, and everybody has bags under their eyes at the ceremony from a night-before scramble. Jacked-up mason jars everywhere. You had no idea there were this many applications for mason jars.
The Basic Wedding
Your basic, off-the-shelf wedding. Now, in modern America, this covers a lot of ground. The category encompasses the white dress/black tux/First Corinthians affair and the five-day Indian bash equally. What distinguishes the Basic Wedding is that neither the affianced nor their families felt compelled to get cute or utterly break the bank.
The On-a-Budget-but-Nobody-Cares Wedding
It's not held at the fanciest venue; sometimes the surroundings are downright underwhelming. Generally there's some confluence of complicated logistics (grad school schedules, travel visas, far-flung relations) and genuinely chill personalities at work. The ceremony is short; barely anybody gets a plus one. Everyone has a perfectly lovely time and nobody minds the small disasters and there are no behind-the-scenes screaming matches.
The bride didn't spend any more than a grand on her dress—and the cheaper it was, the more likely you'll get an exact number. "I bought this at J. Crew for $200!" "Found it for $55 at a thrift store!" "Plucked it out of a garbage can at a methadone clinic for FREE!"
The Destination Rigamarole Wedding
Everybody grumbles as they pony up for flights and rooms at the required resort, but they proceed to Instagram their faces off. The flowers are amazing and the bride's head looks like a rare-orchid expo. More hookups and "I'm so glad we came!" than a college campus on a Saturday night.
The Courthouse Elopement
While an On-a-Budget-but-Nobody-Cares Wedding might occur at a courthouse, it is not a Courthouse Elopement. The modern Courthouse Elopement is meant to say, "We're spontaneous! We're eccentric!" Generally, the bride wears a tea-length dress and a fascinator/cunning little veiled retro hat. Afterwards, they celebrate with cupcakes (or perhaps pie, if cupcakes are too "over").
The "Traditional" Wedding
All decisions are made with a firm eye toward tradition, as though centuries' worth of ancestors were watching and actually gave a damn. This one comes in several flavors. For instance, there's the religious wedding. You knew your friend was churchy, but not this churchy! The ceremony is five hours long and heels were a mistake and uh they're summoning Cthulhu, maybe we should run? There's also the Southern wedding, which if you're lucky is held somewhere other than a "plantation." Cigars are provided for the gents; the ladies wear their most blinding Lily Pulitzer. There's a groom's cake which means DOUBLE THE CAKE, BABY.
The Supposedly Low-Key Wedding
When your friend first emailed to confirm your mailing address, she swore it was going to be a super-relaxed backyard affair, 60 people tops. Barbecue and paper plates and just an iPod playlist. You show up eight months later, and her mom has totally seized the reins. The guest list has ballooned to 150 people. There are at least six kinds of passed hors d'oeuvres, as well as valet parking. You'll know these by the pervasive tension and tipsy passive-aggression.
The Wedding in a City You Never Wanted to Visit
Hello, Cincinnati!
The Aggressively Themed Wedding
Random nerd enthusiasms—Game of Thrones, Star Wars. Disney. Guests were assigned a specific color to wear. An over-the-top commitment to The Great Gatsby. (Didn't anybody at least watch the movie all the to the end?) Oh, and let's not forget the grab-bag vintage weddings, a big jumble of time periods like someone won a shopping spree at a roadside antique mall where everyone looks like they've escaped from a production of Sleep No More. But the craft cocktails flow like water!
Two months later, it appears on the Offbeat Bride (or our sister site, Kotaku).
The Formal Wedding
Generally held in a hotel ballroom, country club or (less likely) an historic estate. White china, rose-heavy floral arrangements and chiavari chairs for fuckin' days. The bride, groom, attendants and mothers of the bride and groom all wear designers; the highlight of the evening is watching adorable children destroy their very expensive party clothes. Decisions are made with the intent to impress business associates/fellow churchgoers/extended relations. You will leave with an alarmingly expensive party favor you will immediately offload onto Goodwill.
The Beach Wedding
Everybody's barefoot and the beaming, sun-kissed bride is wearing a halter-top gown. You're sweltering and there's not even a hint of breeze. The officiant eats a mouthful of sand when the wind kicks up. But if you're lucky, there's seafood at the reception.
The Outdoor Wedding
At its most low-key, the Outdoor Wedding is merely held at a park, botanical garden or some charming place upstate that's a great excuse to stay in a B&B. Low-pressure for everybody but the poor bastard responsible for relocating everything if it rains.
But, at the other end of the scale, there's also the Stupidly Expensive Rural Outdoor Wedding, A.K.A. the Doors in a Field Wedding. Clearly the bride has been heavily inspired by Pinterest (but has spent very little time in the actual outdoors.) And so the decor involves a random piece of furniture shoved into some random corner of the woods—perhaps a chandelier in a tree, or a dresser in a small glen. Often held in the Hudson River Valley and on sprawling Montana ranches (the kind you helicopter into and out of). And is that... Pippa Middleton?
The Wedding for Everybody But the Marrieds
A mere handful of attendees are friends of the couple supposedly being honored, and it's mostly parents living it up with their pals. But hey, they paid!
The Country Chic Wedding
The tables are an artful arrangement of moss, wood medallions, and burlap. Maybe some sunflowers. The bride is wearing pristine cowboy boots. Goddamn hay bales everywhere. So many mason jars you'll wonder if the groom's father is, in fact, Mr. Mason. The food's fantastic but bring a flask in case you've stumbled into a beer-and-wine-only scenario. Often held in a gussied-up barn.
The Prep-As-Hell Wedding
At least 30 percent of guests for the weekend arrive carrying L.L. Bean boat totes; everyone seems to be sporting Vineyard Vines (the youngs) and Brooks Brothers (the people who brought the really, really nice gifts). Think Cape Cod or Charleston. The grooms and groomsmen wear fawn-colored suits; the bride wears heirloom pearls and looks shiny as a new penny. Many touches could be described as "nautical." Drunkest wedding you will ever attend, so carbo-load during the passed hor d'oeuvres.
The Alt Wedding
This category is the natural home of the boho bride, with her wildflower bouquet and floral crown and excessively long hem that drags in the dirt. You'll trek through either five blocks of abandoned warehouses or a mile of dirt road to get there, so leave the heels at home. On average, three members of the wedding party will have full tattoo sleeves. Please note that this category also offers your best chance at seeing a bridal jumpsuit in the wild, especially if the venue is a city museum.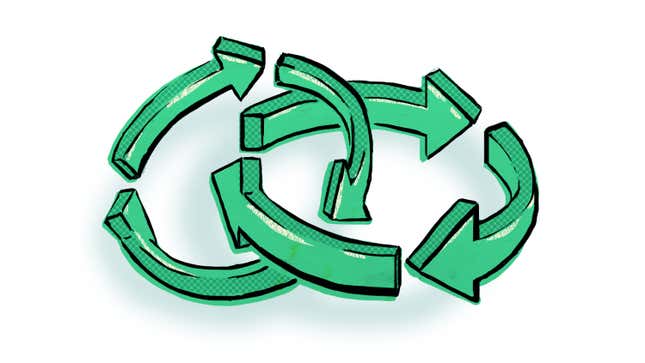 The Ecologically Conscious Wedding
In lieu of favors, they have donated to their very favorite environmental action group. The food is so locally sourced you can practically holler for seconds. (The leftovers may be composted.) The bride got a great deal on a sample gown from a "sustainable fashion" line.
The Drunk Party Club Wedding
Exactly what it sounds like. Don't argue, just take the jello shot. (You won't remember anything, but your Instagram damn sure will.)
The Jesus-Christ-These-People-Are-Loaded Wedding
You splurged on a little cocktail number from J. Crew, but the Kimye-style wall of flowers is making you feel like a peasant. And who knew you could get a Jumbotron for a wedding?
Have you discovered a species of wedding not described in this field guide? Please enumerate its characteristics below and make your case for its being a separate species.
Illustrations by Tara Jacoby.