Tonight's the night, and the women of Hollywood have spent all day—and probably yesterday, and every day before that starting around August—juicing and crunching and plucking and scrubbing and taping their bodies together so we can judge their stylist's choices from the comfort of our couch.

Let's get this awful party started!
Here comes E! Maria Menounos is giving us her best Sofia Vergara with this silvery mermaid number; Giuliana Rancic and Louise Roe have both opted for a variation on the classic Fancy Folded Napkin At Mother's Day Brunch look.
G/O Media may get a commission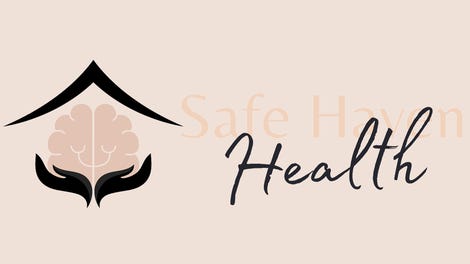 Addiction counseling
Safe Haven Health
Orlando Jones is hitting us with some shimmer, god bless; Alicia Vikander is wearing a buttery, fluffy embellished Louis Vuitton strapless gown that I can't decide if I like! It's definitely odd, but seems like she's having fun swooshing around. Mindy Kaling...oh, jeez, this is not great. There's a giant bow in the back that's very Oprah, it also seems VERY constrictive.

Here's Sofia Vergara in a pretty conservative prom-like getup; who put her in that color?! Marchesa strikes again! Star Wars' Daisy Ridley is out here in an embellished vintage-y Chanel creation offset by sharp hair & eyebrows and an orange-y lip; Room's Jacob Tremblay is so cute in his tiny tux that I might have a panic attack.
Andra Day is killing it in what looks to be the color of the night; Whoopi Goldberg is austere in a black gown she says was inspired by Bette Davis in All About Eve; Olivia Wilde is wearing an unexpectedly boob-bearing cream pleated grecian-style gown by Valentino, paired with a pretty cool choker; husband Jason Sudeikis is rocking a tux and pursed lips.
Priyanka Chopra is dazzling as always in this sheer white belted fishtail gown by Zuhair Murad, although I wish her hair was loose; nominee Saiorse Ronan looks really good in this custom Calvin Klein dark green sequined gown (and cool mismatched earrings). "About time she's doing something a little bit revealing, ABOUT TIME!!!" an announcer screamed on the ABC red carpet livestream. Game of Thrones' Sophie Turner is in a baby blue corseted gown that looks beautiful with her hair.
Patricia Arquette did a great job with color, and I can't really imagine anyone else who could pull off that neckline; Eddie Redmayne and wife Hannah Bagshawe are looking lovely and understated; Naomi Watts has maybe killed me with this Armani Prive, it is a perfect glitzy Hollywood disco ball and I want to stare at her forever.

Olivia Munn is here with a pop of beautiful color, I love this sleek Stella McCartney dress. Heidi Klum, dear god, what the fuck has happened here? Thank you, Frau Heidi, for wearing an awful bridesmaid's dress from 1978 and making this experience so much less boring for me. Jennifer Jason Leigh is wearing a tight peplum with girlish flower appliques and a folded napkin-y bodice; I'm not trying to be rude or judge her choices but if someone tried to make me wear that I would lock myself in the bathroom.
Hmm, Isla Fisher, what? I really like this off-the-shoulder silhouette on her, but the pattern looks like wallpaper from a very fancy hotel in England. Best Actress nominee Brie Larson has arrived in Gucci, and here I am also a little bit flummoxed—I love the color, but it's very busy, and the styling is kind of giving her a homeschooled-figure-skater-goes-to-homecoming vibe. I'm sorry, but can everyone please calm down with all these BELTS?! Finally, Rooney Mara is very icy and chic and typical in Givenchy haute couture.
Okay, sorry, hi:
Back to business:
Margot Robbie wins the annual "she's dressed like the trophy!" description; she looks great in this Tom Ford, and kind of low-key for someone wearing a shiny gold dress. Costume designer Sandy Powell looks one million times cooler than everyone else in this turquoise suit and fire engine hair; Jennifer Garner, on the heels of The Best Celebrity Profile I've Ever Read, looks understated and beautiful but honestly, if I see this dumb silhouette one more time I'm going to freak out. You are younger than this, Jen. You are younger than this.
Julianne Moore is in a custom black Chanel that isn't doing much for me; Chrissy Teigen and Cate Blanchett look like blooming flowers—my girl Blanchett, in Armani, is really unbelievable in her ability to make me go "ooooh" over a dress that I would absolutely hate on anyone else.
Hm, I feel like...none of these are that good. Kerry Washington is taking the gladiator thing to a very literal place; Tina Fey and Reese Witherspoon are both in a gorgeous purple shade and fairly conservative silhouettes, but the color suits Reese's skin tone a little better; Rachel McAdams dress, which has a huge train that you can't totally see in this photo, is nice but also very, very wrinkled.
Pharrell and Helen are unusually understated, although we are getting a sexy flash of ankle from the former; Kevin Hart, with fiancée Eniko Parrish, is wearing a bedazzled tuxedo, which...sure; Jared Leto is—I don't know. I don't know!
Charlize Theron looks awesome in red; a pregnant Emily Blunt is lovely in this delicate pale pink Prada dress; Lady Gaga, Best Original Song nominee, is fantastic in this custom Brandon Maxwell architectural pant-dress hybrid; Kate Winslet is wearing something weird, which almost never happens, and so I feel it is important for me to repress my confusion and support this under-accessorized shiny black tar dress.
This is a stretch for Amy Poehler, and I am kind of loving it, especially with that cool asymmetrical hair. Ah, and here we have King of the World Leonardo DiCaprio, whose Oscars prep involved, I'm assuming, a light goatee trim, 8 minutes of rigorous underwater sex, and three swift howls to the waning moon. Tom Hardy, seen here with wife Charlotte Riley, is NOT just another TUX-WEARING DRONE, you guys! He's got a watch, sunglasses, and a mother freaking pocket chain, so watch the hell out.
See you pals later!
---
Contact the author at ellie@jezebel.com.
Images via Getty.