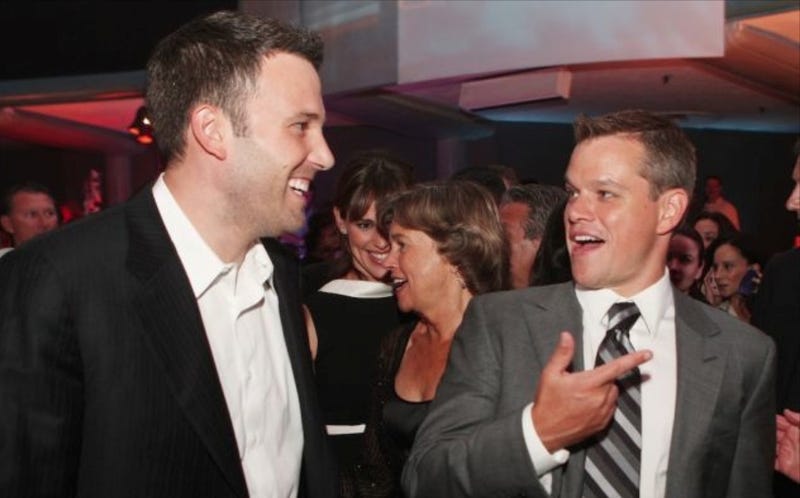 The Syfy Network is the most important channel on cable television, with or without the Sharknado franchise. It has Face Off and Defiance and Dominion. It has Ghost Hunters which has aired for approximately 37 years. Syfy is the greatest. American tastemakers Affleck and Damon recognize this, and now they want to get in on the action. Imagine greater, Matt and Ben.
Of course, they are taking this opportunity to level their present-day politics in the context of a dystopian future. Incorporated, which will be produced by their company Pearl Street Films, is about a single man fighting against a world run by corporations—a lone beacon fighting against corporate overlords that seem to have limitless power. (A little bit like Matt Damon himself, I mean did you see that fracking movie?)
According to The Hollywood Reporter, Incorporated's showrunner/executive producer is Ted Humphrey (The Good Wife) and it will be written by David and Álex Pastor, the Spanish brother writing duo whose film roster is rife with science fiction and post-apocalypse fare. The Pastors wrote Carriers, full of infectious disease and bloody bodies, so hopefully Incorporated will also give us some gnarly shit.
As for Syfy, I luh you boo.
Image via Getty