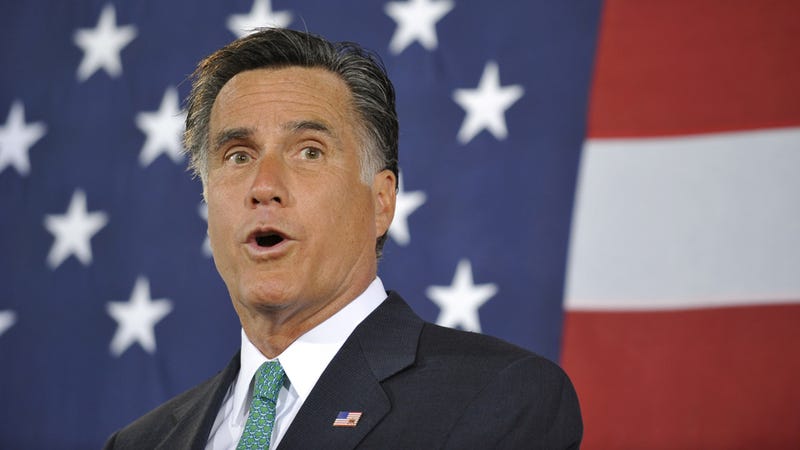 Hey, you know what's cool? Mitt Romney. No, seriously! Willard, our nation's candidate for the 2012 Republican Party presidential nomination, is so cool that the creative folks on Etsy are creating Romney-centric crafts. Get yer credit cards ready!
Your throat would look lovely graced by this "Believe" necklace, no? Even though you're not sure what to believe? That dogs belong on the top of cars? That caffeine is a by product of the flames of Hades? From three chicks couture.
99 percenters can carry this "sexy" Mitt tote to a second job. From sheal.
This is by far my favorite: Mitt Trooper. He is a trouper! Fighting for the dark side. From NewGlobe.
Okay, so apparently a Romney is a kind of sheep, and you can use the wool to knit things, which means there are plenty of Romney Mittens on Etsy. ROMNEY MITTENS. It's just so perfect.
Bonus item, apropos of nothing: Newt as a newt, by katherinebatiste.