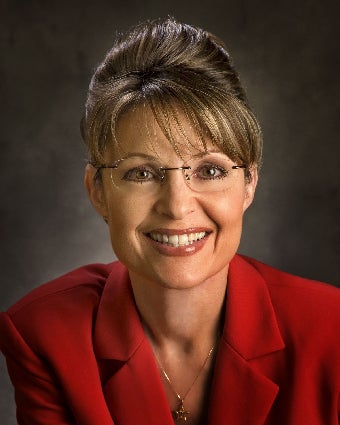 Writes the Calgary Sun's Ian Robinson, "Could be our slogan: Come for the culture war ... stay for the chicks." Oh, and that's just the beginning:
I'm guessing liberal women can handle the cliches: Birkenstocks, humorless earnestness, unshaved legs. Yeah, Robinson hits them all in there in his attempt to draw a contrast with those sex-kittens on the right. I'm guessing said women will be really flattered by that gentleman's euconia, which reads like propaganda, quite frankly, from the left - or at least an Onion editorial on an off-week. Here are a few gems from the guy's tribute:
"The primary reason our womenfolk are at war with the looming spectre of the nanny state is because you can't buy Jimmy Choos in a socialist paradise. The only sensible footwear you'll find in a right-wing woman's closet are the Nike cross-trainers that go with her gym membership. Everything else has a three-inch heel. Minimum."
"A right-wing woman hits the gym, swings past Sobey's and has dinner on the table by the time you get home ... And when that plate of food is put in front of you by the right-wing hottie you had the good sense to marry, it will be 100% tofu-free."
"And in case you're not convinced, to indicate the utter superiority of the right-wing woman over the left-wing variant ... just turn on The View. The left has Joy Behar and Whoopi Goldberg. We've got Elisabeth Hasselbeck. Checkmate."
Charming. We'll report your compliments to Mary Matalin and Condi Rice at once. They'll be really flattered. And I wish we could return the favor, but sacrifice though it is, the babes of the right wing can have you, Mr. Robinson. As Josh Waitskin would put it, "trick or treat."
Right-Wing Women Rock [Calgary Sun]