Fuckin' Emma Stone. So good at her job and so nice and cute. So funny! So getting to make out with Ryan Gosling that one time. What a dick. JK, I love her. (Dick.)
"I can still remember the first time I auditioned with Ryan for Crazy, Stupid, Love," Stone said. "My friends took me to the airport that night and when they asked me what I'd been doing all day, and I said that I'd been writhing around all over Ryan Gosling's bed, they were like, 'Right! Get on that plane!' I guess that is pretty weird to hear."
I bet you think that's pretty funny, don't you, Stone? You would. I think somebody needs to check her Gosling-tongued privilege. [E!]
---
You know how Kate Middleton's parents run a party supply company? Yes. Well, apparently Mother Middleton has begun selling a line of royal-baby-themed items to commemorate the time a prince put his sperms up her fancy daughter. The Brits are not pleased:
"It is tacky, tasteless and vulgar - and from what I know of William and Kate, I would expect them to be highly embarrassed," Michael Thornton wrote about the miniature castles, plates for 'A New Little Princess' and 'A New Little Prince,' and other royal baby-themed products.
"It would appear the arrival of their first grandchild has been seen by Kate's parents as a marvellous business opportunity.

"Let me be frank: this money-making ploy on the part of the already wealthy Middletons brings a shudder of distaste and unease to all those who admire their royal daughter."
G/O Media may get a commission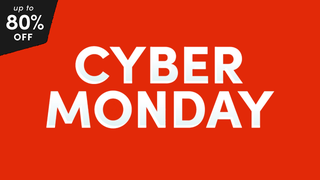 up to 80% off
Wayfair - Cyber Monday
Oh, shut up you old bag. How many princesses have YOU given birth to? Let the royal grandma do what she wants. [Radar]
---
Get More:
Movie Trailers, Movies Blog
Oh, it's only Josh Hutcherson KILLING ME. [E!]
---