Dazed Digital's Octavia Morris calls photographer Ellen von Unwerth's images "intimate" and "playful." And they are. But they're also incredibly sexy. Erotic. And yet: Not sleazy. Is it because she's a woman? (Some images NSFW)
von Unwerth's new book, Fräulein, features women. Though she shoots models and celebrities in states of undress — often bare-breasted — there's always a certain elegance, a wink, an element of fantasy — and not the irritating, trying-too-hard kind, manufactured by Victoria's Secret.


Morris asks: "As a female, are you allowed greater access in your approach to erotica? (For example, would the same photos taken by a man be seen as objectification?)"
Ellen von Unwerth: I never felt this to be a problem.
Interesting. As a fan of her photography, I've always felt that the unsaid truth — these are women posing for a woman — filtered through to the viewer. But I can't say why. Maybe it's because I know the photographs are being shot by a woman? Or maybe it's because the women in the pictures seem so unfettered, and not self-conscious? A review from the Independent puts it this way:
The great quality here is that the power belongs to the subject - any fantasy projected is ultimately her own. To be allowed a glimpse into her world feels like a privilege.
G/O Media may get a commission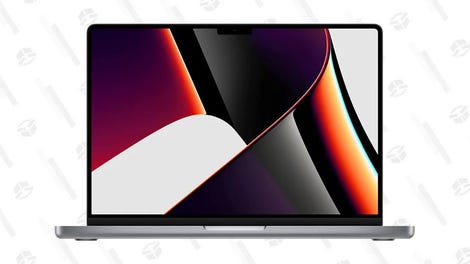 Save $300
2021 14" 1TB MacBook Pro
But maybe the reason von Unwerth's photography never seems exploitative or forced is because she used to be a model. She tells Morris:
I hated modeling and felt uncomfortable not being able to move, and do silly things in front of the camera. So now I push my models to live and express themselves… I think the girls in my pictures are playful and they are having fun. I like to show their personality and charm, and not just their bodies. I also love when the picture tells a story.
So help me, I love it, too. I'd much rather see her shooting Vogue covers. Be sure and read the full interview, in which she spills that her shoots involve loud music and champagne. (And just FYI: you can look at all 450 pages of the $700 book here.)
Fräulein [Dazed Digital]
Ellen von Unwerth, Fräulein [Taschen]