Last night Lena Dunham posted a picture to Instagram of herself sporting an electric blonde bowl cut with the caption, "change is good." While it very well could be a wig, Dunham just wrapped up shooting season 4 of Girls, the perfect chance for a late summer 'do. The look is very Sia-inspired, but I can't tell what I like better, the hair or her woman's crotch pendant (see below).
---
HOLY CRAP Stevie Nicks is holding a competition to find her next witchy shawl. What.
"In 1968, a very handsome boy brought me a poncho from South America," the vocalist said in a statement. "I knew it was magic and that someday I would copy it in chiffon or leather or beaded material. I realized that wearing a poncho or a long shawl gave me something to work with up on the stage. Big movements, big twirls, you need to be seen from far away. So I made that a big part of my stage clothes. It became totally intertwined in my fashion style."
G/O Media may get a commission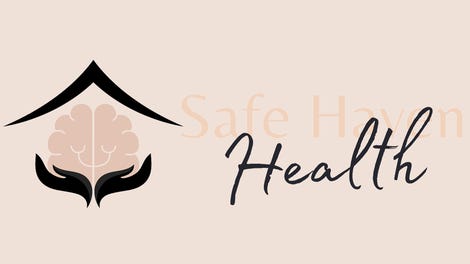 Addiction counseling
Safe Haven Health
The winner of the competition will receive $2,000 to produce the shawl and a professional photo of Nicks sporting the item. AND the winner will be able to get the shawl back, though I'm assuming the design will find its way to her merch team. [Rolling Stone]
---
Kevin Hart and Dave Franco star this ridiculous promo video for what I am assuming is some type of video game. Judging by the charges of manliness, yelling, presence of NFL players and ridiculous non-sequiturs, it could just be an Old Spice commercial for I know.
---
Kylie Jenner crashed the $90,000 Range Rover she's had for two weeks. The initiation is complete. [Contact Music]
Robin Thicke has a gig at the Illinois State Fair. They just slashed their prices. [Just Jared]
Jason Statham in a track suit in a hamster ball because Jimmy Fallon. [Just Jared]
Casey Kasem's wife is allegedly taking his body, STILL UNBURIED TWO MONTHS AFTER HIS DEATH, to Norway. [People]
The absolute "perfection" of Henry Cavill's body distracted his Man of Steel costume designers. I'll allow it. [Inquisitr]
Aaron Paul took a bunch of props from the Breaking Bad set including the license plate from the first car and Gale's door. [Just Jared]
This Kendra On Top teaser is the worst thing I have ever watched. It consists of her saying "Boom" a whole bunch of times, flashing texts of the word "Transsexual" and her talking about flushing wedding rings. [People]
It's Madonna's 56th birthday today!