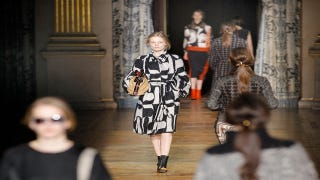 The Dries Van Noten show was terrific. Colorful, fun, interesting, fresh-feeling...in short, an antidote to a lot of what we've seen so far!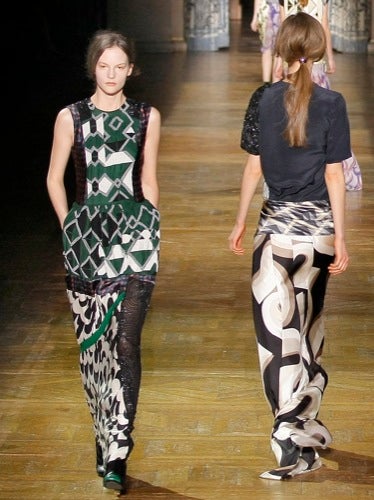 Patchwork-style colorblocks were all over the runway.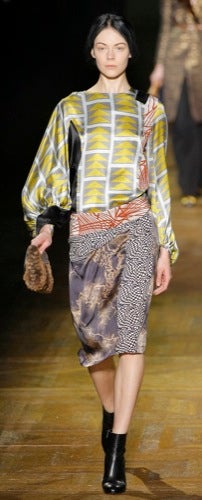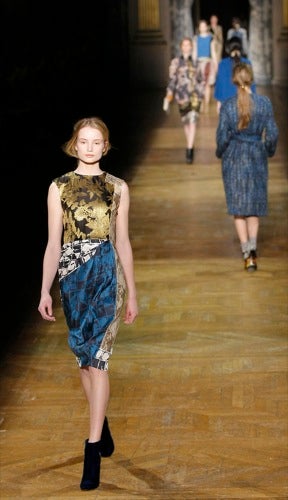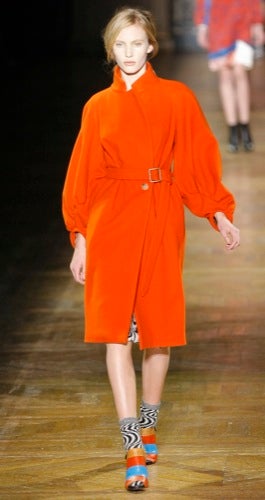 This is what they mean when they talk about "eye-popping" jots of color.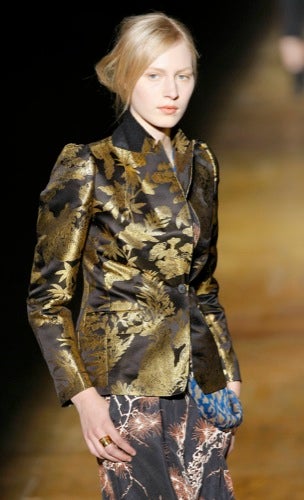 Brocade resulted in a fun, boho vibe.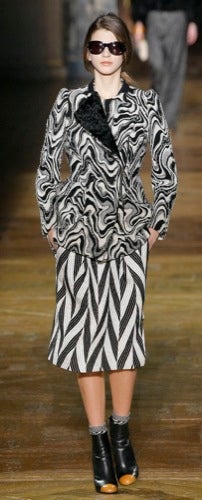 At still other times, the designer went subtly groovy — more subtly than most of his peer group this season.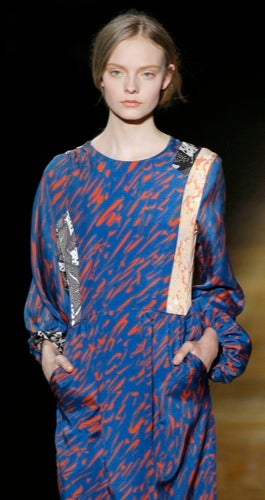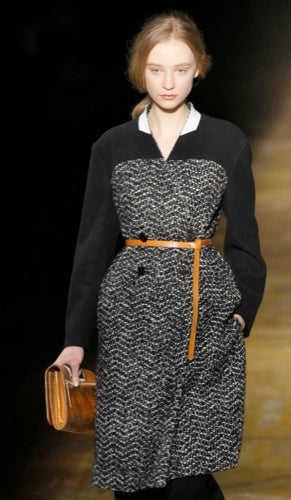 And when he did 70s, he did it well.