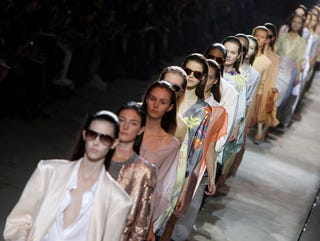 The Dries Van Noten show was like Working Girl goes to Tokyo. And if that sounds intriguing, it was.
Behold: the mammoth jacket!



Prints were lush and kimono-inspired.



Shapes were loose and flowing.



The effect? Classic and elegant.



At other times, the shapes were structured — and still slightly playful.