Today, I ran across an item on post-natal anxiety. And it wasn't even talking about clothes! But we are: Because even during this most exhausting of all times, occasionally you do still need to get dressed. And you have questions.
This is one I keep hearing: how to look human/adult/even relatively chic...when it's all you can do to catch 20 minutes' sleep, feed yourself and deal with the thousand and one anxieties of a total life change and caring for a new human being. For most moms, getting dressed is not a high priority - nor should it be. Unless you have a full-time stylist or someone dolling you up for a magazine shoot, this is one time when you should not need to even consider what you're wearing, so Rule 1: Go easy on yourself. Live in sweats if you want.
Thing is, you might not want to wear comfy pants all the time. And at the same time, you're not going to want to wear maternity...or be able to wear your old clothes right away, even if you wanted to. I talked to all my friends with kids and babies — the ones who said they just needed to feel more like themselves sometimes, even if they were at home with babies; the one who runs a boutique and needed to "look like she cared about clothes" when she dropped into work; those who were back in the office; and the others, who occasionally just wanted to leave the house in something other than sweats. Here were a few constants:
Be comfortable. If it's not comfy, you're not going to want to wear it.
Go cheap. No one wants to invest in clothes that you won't fit in a few months - not to mention things that will be spattered with milk, baby food, spit-up and in which you need to be able to change a diaper. Old Navy is a name that comes up in any such discussion, but I also have it on good authority that other good options - with websites - are H&M, American Apparel, and, yes, Forever21 (although size up there!) One new mother I know got everything at thrift stores and on eBay - but she's one of these superwomen with amazing energy and you shouldn't feel bad if you can't imagine the trip, let alone the energy to rummage and come up with a creative outfit. (That said, she does look awesome in her repurposed art smocks, oversized button-downs and caftans.)
Patterns are your friend! For above-mentioned reasons. Plus, babies like to look at them.
Access, access, access. If you're nursing, this is non-negotiable. In any event, a V-neck looks good. And no need to spring for all "nursing" tops - anything accessible will work just as well, without the price tag.
Empire waists are flattering Even if they are reminiscent of maternity, empire waists are still comfortable and easy when your chest and stomach are in mother-mode.
When it comes to pants, higher waists are more comfortable. While some women I know preferred to avoid jeans and trousers altogether ("who needs it?" in the words of one), those who didn't like a higher-rise. In the words of another, "anything without a goddamn baby panel is a relief."
Button-downs. One of my friends says she "basically, lived in my partner's shirts." You can also buy men's button-downs, or economical women's blouses a little bigger than usual - always cool over leggings, pants and skirts.
Jersey is nice. Cheap, washable, stretchy, adaptable - what's not to like? Jersey high-waisted skirts are especially versatile.
Don't Toss All the Maternity. You may never want to look at it again, but some pieces are versatile: Empire and A-lines are still an easy shape, and wrap-tops and dresses are workhorses.
Shoes must be comfortable. You're on your feet. You're carrying a baby. Wear something comfortable. Geox shoes are a respectable-looking option that feels like a sneaker. And plenty of lines you may have consigned to "dowdy" territory - like Naturalizer and Aerosoles - have some seriously good-looking options that are still eminently walkable.
Sweater coats: controversial. People were weirdly divided over the sweater-coat. Several women mentioned them as easy necessities. Another called them out for special scorn, saying they "made her feel like a mom." (The word "despise" was actually used.) So, you know, this one's up to you. For what it's worth, I think they look pretty cute.
And remember: you just had a baby. Don't worry about it too much. People know you were pregnant: there's the proof. You don't need to look like a Kardashian, encase yourself in Spanx (unless you want to, of course) or be in heels.
G/O Media may get a commission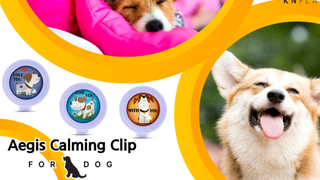 20% off
Aegis Calming Clip for Dogs
And I look forward to hearing more from those of you who've mastered postpartum style!
For all of our handy Dress Code guides, go here.