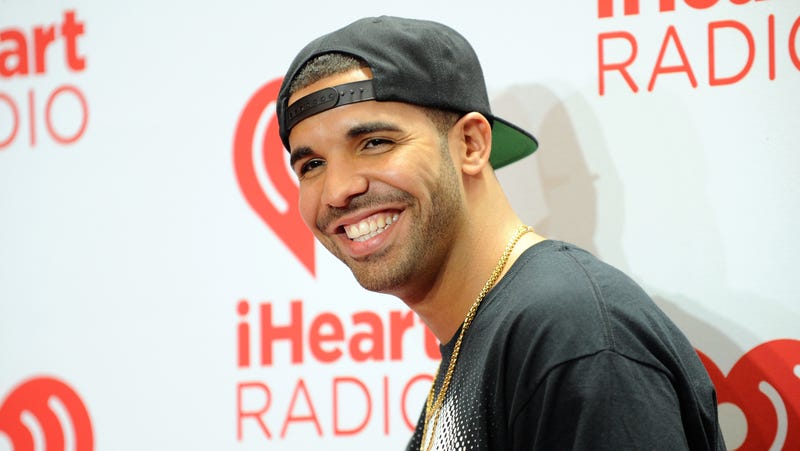 Aubrey "I was looking forward to a nice tuna sandwich on a bagel" Graham celebrated his 28th year on this Earth by borrowing one of Bill Cosby's sweaters and throwing a party at an adult arcade in Times Square, which weirdly is exactly how I would expect a young Canadian multimillionaire to spend his money.
After dropping in on performance of one of his label's artists at the New York venue, SOBs, Drake headed uptown to really get the party started at Manhattan hotspot Dave & Busters.
According to its website, the Times Square location of Dave & Busters has a Thirsty Thursday special every week, so hopefully Drake was able to get in on those $5 appetizers and keep costs reasonable.
Related: This reminds me of my friend Eric's Bar Mitzvah. The party was held at the W Hotel in downtown Seattle and someone had the genius idea to rent a bunch of arcade games. The result was the 13 year-old boys obviously playing video games all night instead of dancing with the girls.
Drake was joined by Rihanna understudy singer Rita Ora and fellow child star turned rapper, Mack Wilds, who you'll likely only know as Michael Lee from The Wire.
The birthday boy looks like he's having a magnificent time in Vines from the party that have surfaced. However, I must point out one very unpleasant but very important issue: Drake, can't do the Shmoney Dance to save his life.
I mean, that's a smooth little move he's doing, but the Shmoney Dance, it ain't.
Anyway, happy birthday Aubrey "I was looking forward to a nice tuna sandwich on a bagel" Graham! I hope all your friends gave you their tickets at the end of the night and you were able to get the big prize.
Image via Getty.