Dr. Laura's still criticizing Howard Stern — and now his fans have struck back by calling her show with various pranks, insults, and obscenities. They even hacked her Wikipedia page. Oh, it's on.
In an interview with Los Angeles Magazine, Schlessinger is her usual charming self. She talks about getting a tattoo to celebrate having "survived" all that mean, nasty criticism last year over her use of the n-word. She implies that journalist Leslie Bennetts wrote a negative profile of her because Bennetts is "obese." And she takes Stern to task, arguing, "To say he wanted to have sex with Larry King's rotting skull and wanted his children to have AIDS? … That's not an opinion that puts forth a dialogue. I don't get the existence of somebody who will say things like that." She also maintains that she didn't join Stern's network (Sirius XM), he joined hers: "Actually he came back to my company. He just re-upped. I'm there already."
In the clip above, you can hear Stern fans asking Dr. Laura about Stern's penis, as well as calling her an idiot when she doesn't get Stern in-jokes like "Baba Booey." But things got nastier, with fans calling Dr. Laura a "fucking bitch" and a "cunt." One representative exchange:
Caller: BABABOOEY BABABOOEY BABABOOEY!

Dr. Laura: What does that MEAN?

Caller: It means you're a fucking cunt! Howard Stern rules!
Obviously we shouldn't be looking to Howard Stern's fans for politeness or respectful debate, but it's worth noting that calling Dr. Laura the c-word isn't a particularly good response to her use of the n-word. Of course, it's probably not about that for most Stern fans — it's just about the feud between their camp and Dr. Laura's. Still, it would be nice to see Dr. Laura getting more of the real criticism she so richly deserves — and not sexist slurs and dumb taunts about Baba Booey.
G/O Media may get a commission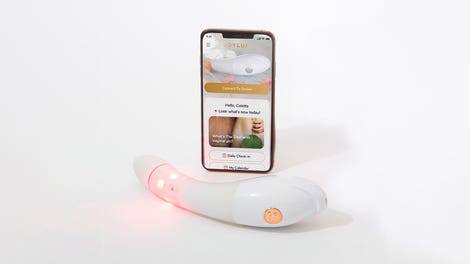 $50 Off
Joylux vFit Gold Device
The Doctor Is Out ... For Revenge [Los Angeles Magazine]
Howard Stern Show Fans Terrorize Dr. Laura (Call Transcripts, Audio) [Examiner]