Welcome to 'Fine Lines', the feature in which we give a wrinkled look at the YA books we loved as youth. Today, Lizzie Skurnick rereads Down A Dark Hall, Lois Duncan's thriller about a residence where artists can really colonize.
They had been driving since dawn, and for the past two hours, since they had turned off the highway onto the winding road that led through hill country, Kit Gordy had been sleeping.
Oh, Lois. Was it a particularly impatient agent? An editor enforcing a deadline? Simply way too many assignments at once? Because, as taxing and unbearable as the life of a writer is, I am still wildly curious to know what last straw made you leave off your mastery of plain old brainwashing and body-stealing to rework that trope as a new vision of the muse: a jostling crowd of nasty artist ghosts ready to snatch the pen from your hand and steal your brain outright.
Before we begin, I have to confess that, last night, in the rain-wracked silence of my apartment, I was so scared of this book I had to stop reading. I mean, I literally stopped reading and threw the book down and was like, maybe it's time for some Glimpses of the Moon before bed. Then I got up and checked all the windows and doors, and I decided I would leave off my customary car alarm-blocking ear plugs because if a malevolent ghost were to sneak in, it would be good to have a jump on her, especially if the icy freezing cold that customarily heralds a spectral presence were to get offset by my duvet.
G/O Media may get a commission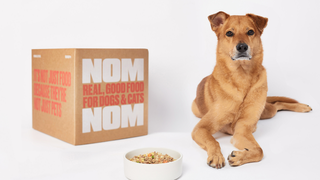 Because, to put a question I have considered for decades straight to you...what is it that makes Duncan so terrifying? Is it her stubborn refusal to use contractions? ("I will not talk to them, she told herself. I have nothing to say to them.") Is it the mildly panicked onslaught of em-dashes? ("'I'll never be at home here!' Kit cried. 'Can't you feel it, Mom? There's something about this place—something—'") Or maybe it has something to do with this type of thing:
She could not find the word she was seeking, and so she fell silent as the house grew nearer and nearer and then was upon them....And then Kit knew the word for which she had been searching. The word was "evil."
In any case. Down a Dark Hall is the TERRIFYING, UNBEARABLY FEAR-INDUCING story of one Kit Gordy—likable, pleasant and square-jawed—who, when we encounter her, is in the process of being deposited at the extremely selective Blackwood boarding school for girls, the better for her new stepfather to privately enjoy her mother's company on a months-long European honeymoon. (Ubiquitous Duncian enraging assertion of unearned authority by a male interloper: Kit: "I still don't see why I couldn't go to Europe with you and Dan...I'm fourteen and can look after myself." Dan: "No more, now. You're upsetting your mother.")
She is joined shortly not by a throng but by only three other students: the quiet Sandra Mason (sprinkle of freckles, elfin face), bubbly Lynda Hannah (pretty, dumb), and the stolidly bright Ruth Stark (downy shadow across her upper lip, Daughters of Eve Irene's progenitor?). Rounding out the crew are headmistress Madam Duret, French, imperious and eye-boring (is there any other kind?), her handsome, delicate son Jules, and the totally creepy Professor Farley, who is the type of character who hangs around simply to deliver terrifying philosophical pronouncements once a crisis has come to a head. ("If nothing comes from this experience but one short poem by one of the immortal poets of history, it will be worth more than the lives of four commonplace youngers.")
Getting ahead of myself! The girls' first days at Blackwood are as normal as they can be, at least for ones spent in an institution in which students are placed in velvet-canopied beds in rooms that only lock from the outside. But when Lynda, a heretofore unremarkable student (Ruth's generous verdict: "The day they delivered brains, Lynda was out to lunch") produces a masterful sketch of Kit, things begin to go awry. Sandra, visited by a gentle woman she calls Ellis, starts to produce reams of beauteous (if slightly outdated) poetry. Ruth finds herself jotting down equations that surpass even her 150-IQ comprehension, while Kit, dreaming of delicate piano melodies every night, awakens still-fatigued, with suspiciously achy fingers.
Spoiler. Yes! Yes! They are being possessed by the ghosts of artists past! Even more awesome, they are possessed by famous ghosts of the past: for Sandra, one Emily Bronte; for Kit, Franz Schubert; for Lynda, the painter Thomas Cole; and for Ruth, all the great mathematicians of all time. (Who could even name one dead mathematician?) Once Ruth figures out that they all have ESP (Ruth can read people's minds; Kit and Sandra have been visited by their dead parents; Lynda remembers a former life under Queen Victoria), it is only a hop, spook and a jump to the realization that, not only do Madam Duret and Professor Farley know that the girls are producing great works of art from the beyond, they're willing to sacrifice them to the venture entirely. (See above: "lives of four commonplace youngsters.")
For those of you who have not yet read the work, I will not ruin the Turn of the Screw-cum-Girls of Canby Hall enjoyment beyond what I already have. (Pretty much totally.) But upon my reread (sorry, must ruin further), I found it telling that the crisis occurs not because the ghosts want to come back from the dead or something—but simply because the ghosts' art becomes, in all senses, bad.
Duncan may have been a bit wearied by the demands of the muse, but just as body-snatching, in Stranger With My Face, is a vehicle to discuss the true nature of family, here, Duncan here uses body-snatching to discuss the cost of personal liberty.
Witness Kit's confrontation of the wimpy Jules, defending his mother's scheme:
"My mother has a gift, a marvelous one. She's given you a chance to help enrich the world. Why do you find that so upsetting?"

"Why do I find it upsetting!" Kit regarded him incredulously. "How would you feel, being used as a kind of vehicle for dead people!"
After all, it's not only Madame Duret and Professor Farley who are perfectly happy to sacrifice Kit's life for their own goals. It's also her mother and new stepfather, who are gently insistent that she enjoy the life they've planned for her, her own feelings be damned. But despite this, Kit, arriving at Blackwood, knows her own identity matters too.
Looking at herself in her new room's creepy mirror, she thinks the following:
"Who am I?" the eyes asked. "What is my place in the world? Am I pretty? Do people like me? Does Jules like me? In what direction am I going? Will I accomplish anything worthwhile in my lifetime? Will I be happy? Am I worth loving?"
Lynda's portrait of Kit is valuable, to be sure. But what Down a Dark Hall reminds us is that it doesn't matter what pictures other people create for us. It's everybody's job—and right—to draw that picture for themselves.
Previous 'Fine Lines' Posts [Tag Page]
• • • • •
Yay! Okay, first, thanks to Lisa G. for the picture above. Second, I'm finally going to stop being a slug and announce last week's Plotfinder winners, as well as the winners from two weeks ago.
From last week's NFIFG, the winners are:
1. Emailer Ariana U., for Invisible Lissa, by Natalie Honeycutt. Actually, officially Hortense won this. But can employees WIN Jezebel contests? I do not know. Hortense, you may have a copy too.
2. Commenter AdelaideDinosaur, BY A HAIR, for Don't You Dare Read This, Mrs. Dunphrey, by Margaret Peterson Haddix.
And from AYTGIMM, the winners are:
1. Emailer Laura A for Kelly & Me/Adeline Street, by Caroline Lynch Williams.
2. Commenter southernbitch for Why Me?, By Deborah Kent.
3. Commenter HielanLass for A Deadly Game of Magic, by Joan Lowery Nixon.
If you won, congratulations!!!!!!!!!!!!!! Email me at jezziefinelines@gmail.com with your address, and I will dispatch your galley of Shelf Discovery immediately!
This week's Plotfinder comes from Amy G., and I LUVS Witch's Sister too:
This is a horror/mystery YA novel involving a family who either rents a vacation home in the woods for the summer or moves there permanently. The main character is a teenage girl who's creeped out by the house and has visions of something horrible that happened there in the past. There's a small town full of muttering townfolk; a cute stable boy she has a flirtation with; and, most uniquely, a creepy nursery rhyme that goes something like "blood-red roses, rose-red blood" that only the heroine heres. There's the definite suggestion that the heroine's burgeoning sexuality connects her with a grizzly axe murder (or something of that nature), and she may even get possessed by the killer at some point.
I realize it's a pretty generic plot, but the "blood-red roses" thing is pretty distinctive, and I've had no luck on Google. (Though Google did help me find "Witch's Sister" and "Spider Doll", some other creepy books my mom apparently picked up at random book fairs.)
As always, email your answers to jezziefinelines@gmail.com, or enter below in comments. Winner gets free galley of Shelf Discovery!
Also:
You can BUY Shelf Discovery by clicking here
You can sign up for my MAILING LIST by clicking here
And you can friend me on Facebook through this marvelous badge thingie! Facebook people get to vote on what book I do, when I'm not feeling dictatorial:
Enjoy the weekend!!!!!!!
Lizzie