A reporter for Fashionista asked Victoria's Secret Angel Doutzen Kroes how she felt about the company's leak of around two dozen unretouched pictures of her (which you can, incidentally, see here side-by-side with their retouched correlatives from the most recent catalog).
Kroes didn't sound particularly bothered by the leak, noting that it's common for unretouched paparazzi photos of her to hit the wires. (In fact, paparazzi shots taken at the same time as Victoria's Secret's own photos have been used by blogs as the basis for Photoshop before-and-after comparisons before.) "There's always paparazzi and stuff on the beach when we're shooting, and it's just part of the job. It happens," said the Dutch model. "But like, with the retouched pictures…then you can see that even I don't look like I do in the pictures, you know?"
Kroes says she believes Photoshop has a place in the fashion industry:
"I think people still want to believe in the fantasy and they just have to know that that's not always the way it is [in real life]. You know like, I look at the pictures, and I know I don't look like the pictures."
G/O Media may get a commission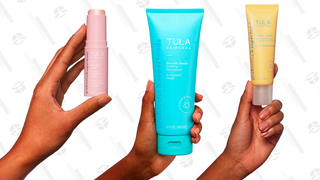 Kroes, knowing her own body, knowing the circumstances of the shoot, and knowing how they differ from the final product as it appears in the VS catalog would know that the retouched images don't reflect reality in all kinds of ways, big and small. But hers is a privileged knowledge. Regular consumers aren't in a position to be privy to that same information; that's the point. Photoshop in advertising is supposed to fool us into thinking that what's depicted is perfect — but real. Seeing retouched and unretouched images of celebrities and models helps the people who are the objects, and not the creators, of fashion's imagery understand what Kroes knows instinctively.
Doutzen Kroes on Why Photoshop is Essential: 'People Still Want to Believe in the Fantasy' [Fashionista]