For a long time, when you googled my BFF, now a successful literary manager, one of the first things that popped up was a review of a production of Shakespeare's Antony and Cleopatra that she directed in the basement of a pizzeria. The review was, how do I put this, fucking awful and specifically called my friend out as someone who doesn't understand theater. Not good SEO for a theater person.
I bet she wishes this (relatively) new crop of online tools that help promote flattering, professional profiles to the front page of Google searches, was around back then.
So far, Syracuse, Rochester and Johns Hopkins in Baltimore are among the universities that offer such tools to their students for free.
"These students have been comfortable with the intimate details of their lives on display since birth," said Lisa Severy, president-elect of the National Career Development Association and director of career services at the University of Colorado-Boulder, which does not offer the service.

"The first item on our`five things to do before you graduate' list is `clean up your online profile,'" she said. "We call it the grandma test — if you don't want her to see it, you probably don't want an employer to, either."
The grandma test, I like that! Although, I never knew my one grandma and the other was an alcoholic crazy person, so... maybe I'll just call it the "imaginary loving grandma test"?
Syracuse is using a service called BrandYourself, which "works by analyzing search terms in a user's online profile to determine, for example, that a LinkedIn account might rank 25th on Google searches of the user's name. The program then suggests ways to boost that ranking. The software also provides alerts when an unidentified result appears on a user's first page or if any links rise or fall significantly in rank." It was started by a Syracuse grads, and already 25,000 students have taken them up on the free offer. Brave new world.
G/O Media may get a commission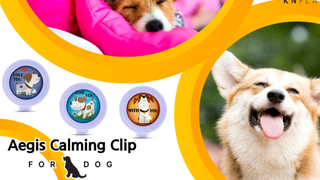 20% off
Aegis Calming Clip for Dogs
This all got me thinking that I need this, but thankfully, the other Laura Becks on the internet (hi ladies!) are legit awesome. Well, I think they are, since Google searches are weighted to show pages you've visited/your g-info first/magic formula for magic. I wonder if there's a Laura Beck out there who's teaching babies to give other babies tattoos? Or worse, works in HR? JK, I should be so lucky.
I think the moral of the story is to make sure your website (you do have one, don't you??) or linkedin is on your resume and hope that prospective employers won't be dumb enough to assume that 15-year-old with your same name who has several albums dedicated to freaking Mickey Mouse hands at a rave isn't you. Unless she is, and then: Good luck out there!
Colleges help students scrub online footprints [CBS]
Image via Pressmaster / Shutterstock.