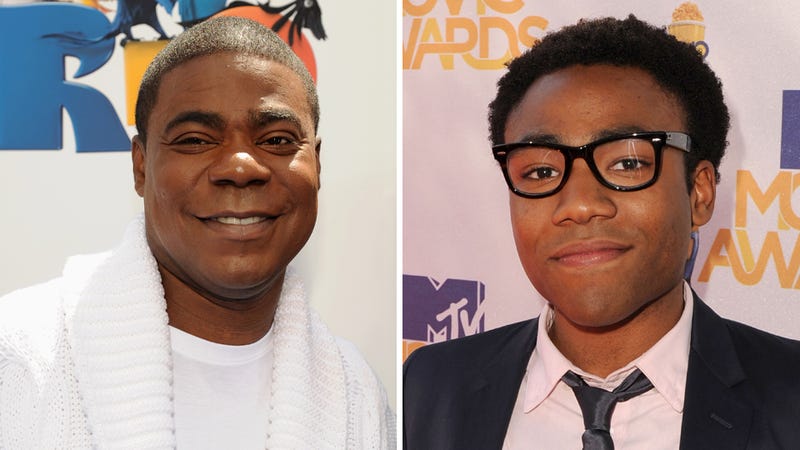 Talk about coming full circle. Actor/Musician/Adorable Face Donald Glover will appear on a future live episode of 30 Rock as a young Tracy Jordan, the character Glover cut his teeth writing for (in television anyway) when he worked on the show for its first season. It's thanks to Glover that we have gems like "Werewolf Bar Mitzvah" (spooky scary) and he has appeared on the show before. Is there a reason to suspect that this will be anything but great?
Donald Glover Will Play Tracy Jordan on 30 Rock's Live Show [Vulture]
Image via John Sciulli and Kevin Winter/Getty.