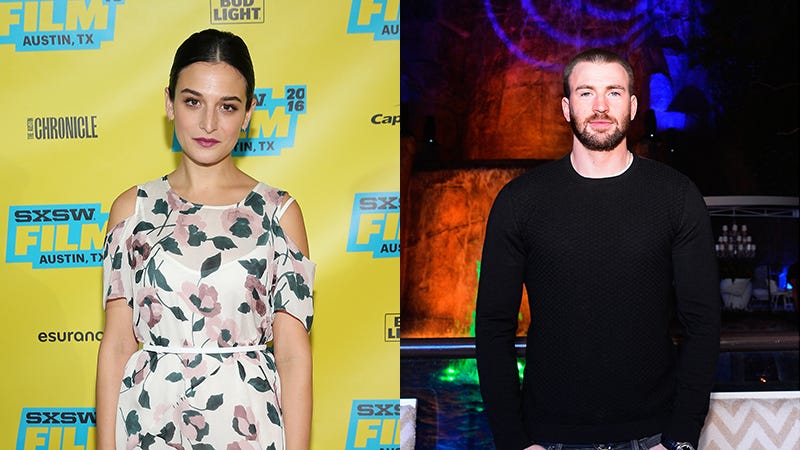 Let me begin this by making it clear that this is a twice-daily column meant to give readers a rundown of gossip being covered elsewhere, and that I seriously doubt Jenny Slate is pregnant with Chris Evans's baby. Let me continue by suggesting that she might be.

Page Six presented its readers with a, uh, generous interpretation of two tweets sent out by Slate over the weekend in which she complained about night sweats and vomiting.
Could this mean she's suffering (perhaps unknowingly) through what is commonly referred to as "morning sickness"? Maybe! But the last time I was up all night in Brooklyn throwing up it was because I got food poisoning from some taco place where I had to wait in an hour-long line for some tacos weren't as good as everyone said they'd be, not because I was pregnant with Chris Evans's baby.

[Page Six]
---
So, you may have heard that Taylor Swift's boyfriend Adam "Calvin Harris" Wiles was in a pretty bad car accident over the weekend. Though he's completely fine (other people involved weren't so lucky), he did have to spend some time in the hospital on Friday night—but not as much time as his doctors recommended.
Writes TMZ:

Calvin suffered a laceration on his face that was bad enough to require immediate attention. Paramedics took him to an L.A. hospital. We're told he wanted a private room, and when they said one wasn't available he hopped off the gurney and left ..."against medical advice."
Calvin, my dude, no one's gonna recognize you! And even if they do, they're in a hospital and have bigger things to worry about than a DJ/sex robot who's dripping synthetic blood—regardless of how real it looks.
[TMZ]
---
---
---
Images via Getty.