On Wednesday, thousands women across the country either went on strike from work, wore red, or abstained from buying things as part of A Day Without a Woman and the International Women's Strike, to be held in conjunction with International Women's Day. In the words of the Women's Strike organizers, "These actions are aimed at making visible the needs and aspirations of those whom lean-in feminism ignored: women in the formal labor market, women working in the sphere of social reproduction and care, and unemployed and precarious working women."
But when it came time for the strike, it too was criticized as something accessible for only privileged feminists—those with job responsibilities that bend with their schedules, with salaried security that extends beyond political action. But this is an odd, new development; traditionally, strikes are not the domain of the cloistered, demonstration hobbyist.
In this episode of the podcast Big Time Dicks, Prachi Gupta and I explore the women of color- and immigrant-dominated history of the protest; how groups of black laundry workers in Atlanta and garment workers in New York have decided to risk their wellbeing to protest horribly unsafe working conditions and pitiful wages, eventually leading to the creation of International Women's Day, which, on its own, has been a powerful vehicle for organizing and protest.
In the episode, we also hear from Ai-jen Poo, director of the National Domestic Workers Alliance, about the vital, often politically invisible domestic workers that power our society.
G/O Media may get a commission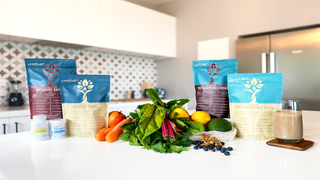 "To me, what Day Without a Woman was about was getting this country to really think for a second, to stop and think for a second about how vital women's work is in this economy and how much power there is there," Poo says. "Throughout time, domestic workers and other low wage workers have put it all on the line to make this economy better—not just for them and their families but for everyone. Risk is something that's not anything that's new for low wage workers."
Listen to the episode to for more on why immigrants and people of color are on the front lines of social change, and why domestic workers have been cut out of federal labor regulations.
Want to tell us about a Big Time Dick in your life? Send us a voice note to BigTimeDicks@jezebel.com. Also, please rate and subscribe to the podcast, and recommend it to your friends, to make sure other's are able to get their weekly dose of dick. If you need an antidote to this extremely dark (but explained in a fun, relatable way) subject matter, check out our sister pop culture podcast DirtCast.