Last year in Italy, Domenico Dolce and Stefano Gabbana — the designers who founded luxury fashion house Dolce & Gabbana — were found guilty of tax fraud. Now they're reportedly trying to squash an exposé to be published by Vanity Fair — and asking Condé Nast artistic director (and Vogue editor-in-chief) Anna Wintour for help.
In 2008, Italian tax authorities began investigating Dolce and Gabbana, accusing the duo of moving money into Luxembourg holding company Gado, to avoid paying taxes on about a billion euros. In 2013, the court issued a verdict, after charging Dolce and Gabbana with tax evasion. The designers were fined $470 million, and sentenced to 18 months in jail, though they are currently appealing the ruling. Italian tax authorities didn't just go after Dolce and Gabbana — Prada and Giorgio Armani also had tax disputes with the government.
Now, Page Six reports, Vanity Fair is planning a piece about Dolce and Gabbana's legal battles, financial mess and possible criminal activity. Stephanie Smith writes:
But when Dolce and Gabbana got wind of VF's in-the-works piece, they called Vogue Editor-in Chief and Condé Nast artistic director Wintour to get it killed.

The designers even threatened to pull all their advertising from Condé titles, which insiders estimate to be worth $10 million to $20 million in business between D&G's fashion and beauty campaigns.
Wintour, our source said, declined their request. But the fashion queen did fly to Capri last month, with Vogue writer Hamish Bowles and others, for D&G's extravagant Alta Moda show on the shores of Capri for exclusive coverage.
Much like when Vanity Fair was rumored to be running a less-than-flattering profile of Gwyneth Paltrow, this alleged brouhaha highlights how tricky it is for Condé Nast magazines to accomplish actual journalism. Can a magazine print a piece about an actress's marriage possibly crumbling, and still have that actress show up at its glittery Hollywood parties? Can an outlet publish a hard-hitting piece about a luxury brand when the company relies on luxury brand advertising dollars? (The Paltrow piece never actually made it to print, although VF editor in chief Graydon Carter claimed it was because it would have been disappointing to readers.)
Meanwhile: None of the parties involved in this new kerfuffle — Wintour, Dolce, Gabbana or Vanity Fair — would comment to Page Six. But writer/professional dandy Hamish Bowles wrote about the Capri show — after which guests were transported to dinner by a "flotilla of little sailboats that had their prows garlanded with swags of lemon and bay leaf" — and he called it "extraordinarily lavish" with "insouciant throwaway chicness," adding "it really was stirringly beautiful." Imagine what they could have done if they hadn't been slapped with a $470 million fine!
G/O Media may get a commission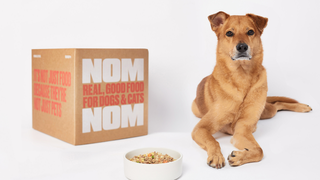 Images via Getty.