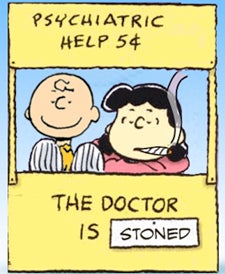 It's time for another installment of Pot Psychology, the biweekly "advice" column in which we attempt to solve everyone's problems with an herbal remedy.


(Remember, kids: Don't do drugs!) In this episode, Rich and I answer questions about vaginas, Skittles, and Glitter. Got a burning question? Send it to potpsych@jezebel.com. Or to Twitter.
"Do People Really Use Condoms For Blow Jobs?" from Pot Psychology on Vimeo.