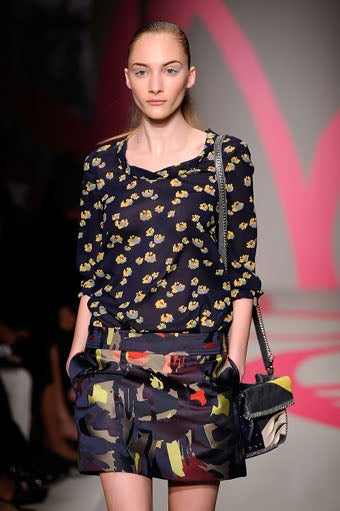 It was 1993 all over again at the DKNY Spring 2010 show! So blast some Automatic for the People and feel the love.
This power-woman suit is so Jeanne Triplehorn in Basic Instinct! It just cries out for a dollop of mousse!



Lots of pretty florals at work here; whether this suit would work for actual swimming is an open question.



DK's really going back to her roots!



Floral dresses: a 90s staple suitable for everything from Dar Williams shows to midnight showings of Reality Bites.



In my school, a snap bracelet or six would have been the necessary accoutrement.



I don't know in what office one can wear a shorts suit...maybe the realtors who handle Melrose Place?



This print is giving me some serious Limited Too flashbacks.



Grunge colors and power styling: love it.


[Images via Getty]