Here is a compelling lost chapter from the history of American broadcasting: trailblazing Chinese American movie star Anna May Wong had an early television show in which she played a crime-solving, globe-trotting gallery owner.
In a fascinating piece over at Vulture, Nicole Chung investigates 1951's The Gallery of Madame Liu-Tsong, the first television show featuring an Asian American protagonist. It premiered on the largely forgotten DuMont Television Network, which was such an also-ran in the nascent broadcast market that they were more adventurous than their rivals:
"NBC was excelling in live variety, CBS had sitcoms, so DuMont slipped in and tried to do weird things like the first TV game show, the first TV soap opera," [Robert] Thompson [of the Bleier Center for Television and Popular Culture at Syracuse University] told me. "Even before The Gallery of Madame Liu-Tsong, DuMont broadcast The Hazel Scott Show, the first network TV show hosted by an African-American. Prime-time sermons, a detective show shot entirely from the eye-level point of view of the detective, proto-reality shows, the trippy comic Dada of Ernie Kovacs — these were all DuMont innovations." Still, Thompson allowed, a show featuring an Asian-American lead character, actually played by an Asian-American actor was indeed a marked exception "and would remain one, for the most part, for decades to come."
The fact that they were able to book Wong is a bit incredible—decent roles were tough for her to come by in Hollywood, but she was still a star, and DuMont was a budget operation. Contemporary coverage isn't particularly positive, and Chung admits that, "As I read the poor reviews, I kept reminding myself that a show starring a Chinese-American woman in 1951 must have been rife with stereotypes." Unfortunately, it's impossible to see The Gallery of Madame Liu-Tsong for ourselves, because it got tossed in the goddamn Hudson in the 1970s with a bunch of the DuMont archive, according to testimony given to the Library of Congress in 1996. Consequently, we don't have much to look at; here's a promo photo that was lurking in the Associated Press photo archives.
G/O Media may get a commission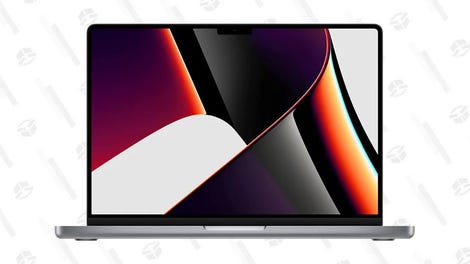 Save $300
2021 14" 1TB MacBook Pro
Chung admits: "It's highly unlikely that Madame Liu-Tsong — an unsolved mystery whose clues are now lost to us — was the show I wish it were. And in a way, it doesn't matter: It's increasingly clear that what we need isn't a single type of show at all; it's many. I want shows that allow Asian-American characters to be just as complex, important, and alive as their non-Asian counterparts."