In a piece for The Daily Beast, Tricia Romano writes, "It's hard to say whether [Isaiah] Mustafa and Old Spice would have paired up 10 or 20 years ago, unless he was a famous star athlete like O.J. Simpson." And:
One could argue that having a handsome black president has softened a lot of people's ideas of what's attractive and sexy-Obama's shaky polls notwithstanding.
Okay, you get where this is going. But let's get real: Isaiah Mustafah didn't get cast as the Old Spice guy because we have a black president. We have a black president because we're living in a time when Isaiah Mustafah can be cast as the old spice guy.
Pop culture diversity has been on the rise for years. We haven't been on a Cosby Show-type high, but in the last decade, popular TV shows — Lost, Law & Order, 30 Rock, The Wire, American Idol — have featured diverse casts; black people — black men — have had lots of face time. In addition, after being dominated by blonde pop tarts and boy-band types in the late 90s, in the 00s, some of the music industry's biggest juggernauts were guys like Kanye West and Jay-Z. (As for whether Mustafa could have landed the spot 10 years ago, consider the black-guy-oriented "Whassup" ads for Budweiser, which first aired in 1999.)
It's true that having a black guy be the spokesperson for such an iconic, all-American, non-edgy brand like Old Spice might seem like a leap of faith. But honestly? He's perfect, because instead of old-fashioned and stuffy, Isaiah Mustafa is now. He's hip. He's hilarious. He's HOT.
Romano notes:
As Farai Chideya, former NPR journalist and host of forthcoming radio show, Pop and Politics Radio, explained to me, "You have certain black actors who could sell things, but they usually did them in these nonsexual ways, like Bill Cosby and Jello. Then you had people who were sexual like Billy Dee Williams, who pitched a brand for a black audience," she said. "This is something new where it's for a mainstream, general mixed race audience."
G/O Media may get a commission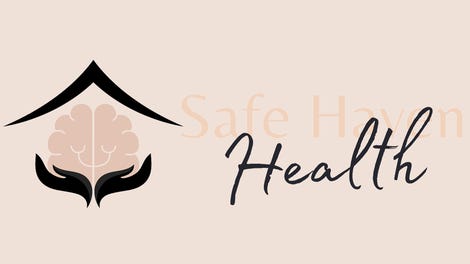 Addiction counseling
Safe Haven Health
An audience prepped not by Barack Obama, but by Chappelle's Show, Ice Cube as a children's movie star, OutKast and Gnarls Barkley. Anyway, let's not dwell upon how interesting/cool/remarkable it is that the Old Spice guy is black. Let's just enjoy the view. That of one ridiculously handsome man.
The Old Spice Man's Internet Triumph [The Daily Beast]