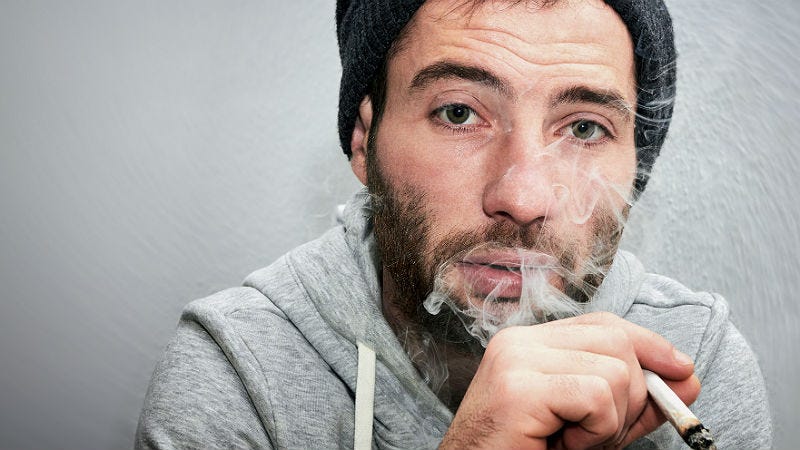 In a new survey by Match, Gen Xers on the site say they aren't into weed smokers while Millennials and Baby Boomers apparently love them. Who hurt you, Gen X?

30 percent of Match users say they'd rather date a weedhead than a cigarette smoker or a heavy drinker, according to a recent blog post, but the site blames Nancy Reagan's "Just Say No" campaign for Gen X being the least likely to smoke of all. Baby Boomer parents are actually 57 percent more likely to smoke than their kids—? I guess there can't be many adventurous millennials on Match.com—and millennials are "16 percent more likely to ever have a toke compared to Gen Xers."
Te report found that 44 percent of pot smokers on the site are looking for serious relationships, and most have had monogamous relationships in the past. They also have a penchant for multiple orgasms, or at least that's what their Match profiles claim, and they're more likely to have a job and a professional degree than users who don't smoke weed. May be time for Gen X to give love a chance.
---
Image via Shutterstock.