Mackenzie Phillips, in an episode of Oprah airing later today, claims that she and her father, John Phillips of the Mamas and the Papas, had a "consensual" sexual relationship while she was a teen. Is that even possible?
John Phillips's behavior is disgusting no matter what you call it. Mackenzie says he gave her drugs as a child, and then,
On the eve of my wedding, my father showed up, determined to stop it. I had tons of pills, and Dad had tons of everything too. Eventually I passed out on Dad's bed. My father was not a man with boundaries. He was full of love, and he was sick with drugs. I woke up that night from a blackout to find myself having sex with my own father.
She was 19. When she tried to talk her father (who is now dead, and who also fathered daughters Bijou and Chynna) about "when you raped me," he said, "You mean when we made love?" It's hard to imagine a worse response. But although Mackenzie uses the word rape, she also says that by 1980, when she and her father went to rehab together, their sexual relationship was "consensual." Is there such a thing as consensual sex between father and daughter?
In the late 90s, writer/novelist Kathryn Harrison documented her own sexual relationship with her father in The Kiss, and it's clear from that book that the ties of love, obligation, and power that bind a father and daughter change the whole concept of "consent." Harrison didn't grow up with her father, and their incest began when she was an adult — like Phillips, her story is not the (relatively) familiar one of child molestation. But it does call into question whether even an adult daughter really has free choice in having sex with her father. And even if she does, it's hard not to see his role in the act as a very serious form of abuse.
G/O Media may get a commission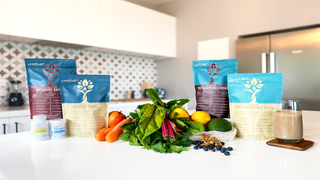 This is especially true given the fallout from Phillips's experience. She says, "I was a fragment of a person, and my secret isolated me." She has battled drug addiction, spent time hiding in her house compulsively shopping on TV, and was arrested in 2008 for cocaine possession. Certainly a consensual relationship gone bad could contribute to these problems, but a father taking advantage of his daughter's love seems more damaging than any normal affair, in part because of the isolation Phillips describes: a father's sexual abuse, even in adulthood, could lead a daughter to question whether anybody really cares about her without wanting to have sex with her.
Phillips says,
One night Dad said, 'We could just run away to a country where no one would look down on us. There are countries where this is an accepted practice. Maybe Fiji.'
Father-daughter incest does not appear to be accepted in Fiji. It shouldn't be accepted anywhere.
Mackenzie Phillips: I Was Raped By Papa John [E!Online]
Mackenzie Phillips: I Slept With My Own Father [People]
Mackenzie Phillips: I Had Sex With Musician Dad John Phillips [CNN]