A new documentary titled "Britney Spears Saved My Life" explores the lives of hardcore Britney fans who claim that the singer's music and ability to regain control over her often turbulent personal life has had quite an impact on them.
Vikram Jayantis, who directed the documentary for BBC3, recently wrote in the Guardian that he was skeptical of his own project at the outset, but came to believe that Spears' music really did have a positive influence on several of the fans who came out to express their love and admiration for the singer. Of the documentary, Jayantis writes, "hopefully they will turn it on and realise that the kids who get what they get out of Spears, are kind of saving their lives. Being an adolescent can be a really desperate time and you hold onto anything you can that lets you have some control over yourself and have some identity."
While I've written before about my affection for Britney and why I tend to root for her, I wouldn't say that her music has ever "saved my life" or even provided a comfort in darker times. But there are albums, and artists, who have, and while some might mock Britney fans for clinging to her pop songs as a salvation of sorts, anyone who has fallen in love with a band, or a singer, I think, can understand the level of devotion these people have toward Spears and what she has, most likely unintentionally, provided in their lives.
We have a tendency to dismiss sugar pop music as meaningless and empty, but as Jayantis recalls, for some of Britney's fans, it meant everything: her cover of "My Prerogative" gave a schoolboy Jayantis interviewed "the courage to leave the Jehovah's Witnesses and get through his best friend dying of cancer, and that song gave him an anthem for how he wants to live. That's what teenagers need, and I would never have expected to find that in Spears, because I thought it was simple pop music."
G/O Media may get a commission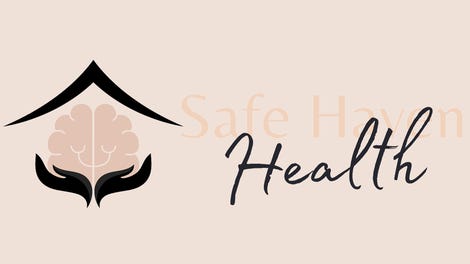 Addiction counseling
Safe Haven Health
Below, a clip from the documentary, wherein Britney's biggest fans come together to recreate her "Baby, One More Time" video:





It may seem quite silly and ridiculous, but I think there is something lovely about it, as a song can mean so many different things to so many different people. While Britney may not be the singer who provided a soundtrack to your darker days or a light to help you navigate your way out of them, perhaps there is someone who did, and though you might not dress in a schoolgirl costume to recreate the moment where you felt connected to something, or someone, it's nice to know that you can always put that record back on and feel that someone, somewhere, is speaking to you.
Britney Spears Saved My Life Reveals The Healing Power Of Pop [Guardian]
Britney Spears Saved My Life [Buzzfeed]