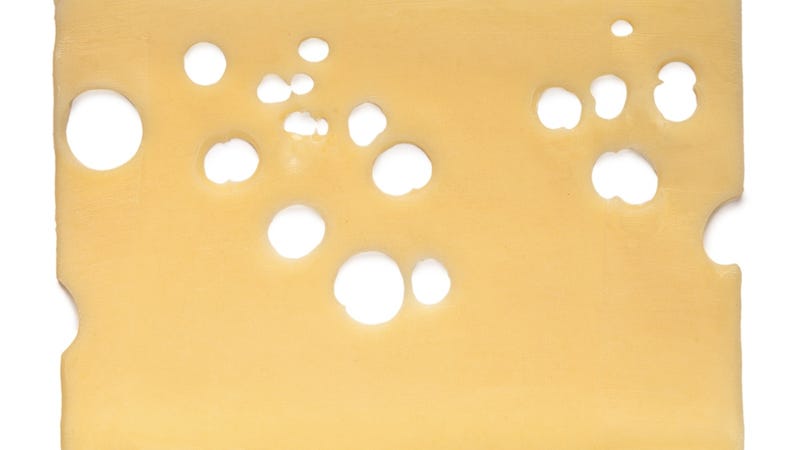 The streets of Philadelphia are a little less gross today: The man known as the "Swiss Cheese Pervert" has pled guilty to indecent exposure and been sentenced to probation.
This serial street harasser became nationally infamous back in January, after several Philly women reported they'd been approached by a man, dick out, holding a slice of swiss, who offered money if they'd jack him off with the cheese. Someone even got a (truly revolting) cellphone vid. It sounds almost zany in a local news headline, but the longer you think about it, the more you'll want to barf and barricade yourself in your apartment until kingdom come.
But hopefully the citizens of Philly have one less thing to worry about: The Associated Press says that yesterday, one Christopher Pagano copped to indecent exposure and harassment. He'll do eight months of probation, plus counseling. "He's been remorseful since the minute that I met him and he wants to get help," his attorney told NBC10.
But maybe they should ban him from local cheese shops, too, just as a precaution.
Photo via Timmary/Shutterstock.