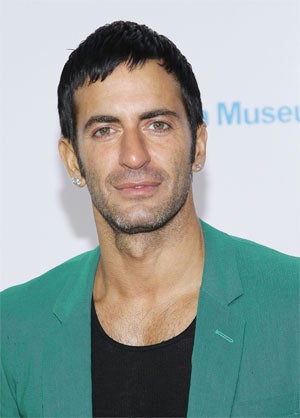 Last night the Brooklyn Museum kicked off its new Louis Vuitton-sponsored exhibit on artist Takashi Murakami, who made a name for himself Stateside for putting whimsical art all over old-school Vuitton handbags. At the event: Once blue-haired Louis Vuitton creative director Marc Jacobs (left) who, a la Amy Winehouse, has apparently gone back to black. Also: Linda Evangelista, Selita Ebanks and Eva Herzigova. Models, Murakami, and more, after the jump.
The Good: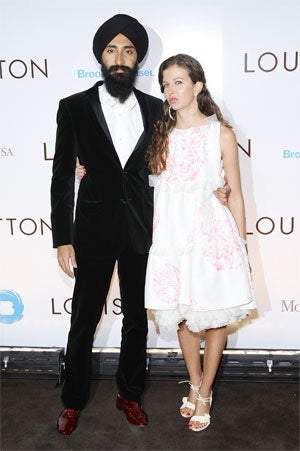 Waris Ahluwalia and Chriara Clemente are one fierce duo.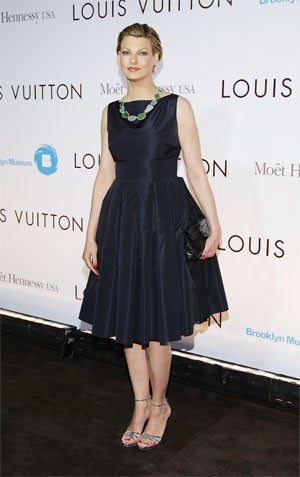 Linda Evangelista: Oh yes.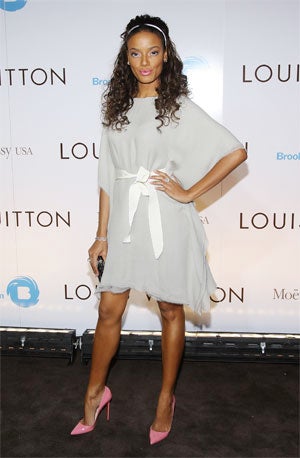 Selita Ebanks is the shit.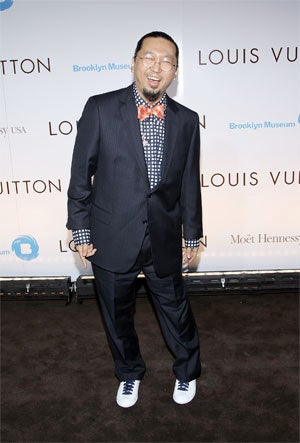 I want to put Takashi Murakami in my pocket and bring him home with me.
The Bad: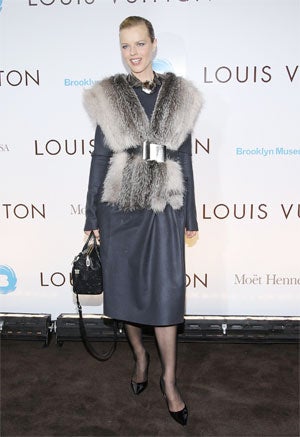 Eva Herzigova was one of my favorite supermodels; why must she pain me by wearing this heinous fur?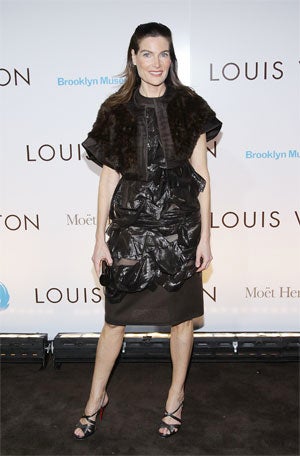 Jennifer Creel is stiff; perhaps she could use a stiff one?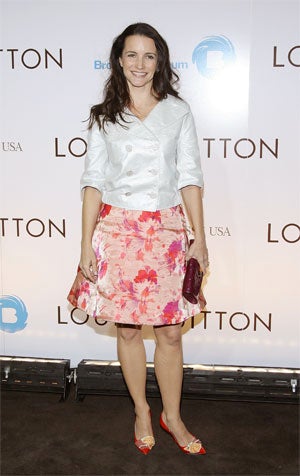 I pray to Pat Field and whomever else might be able to salvage Kristin Davis from the wardrobe of Charlotte York.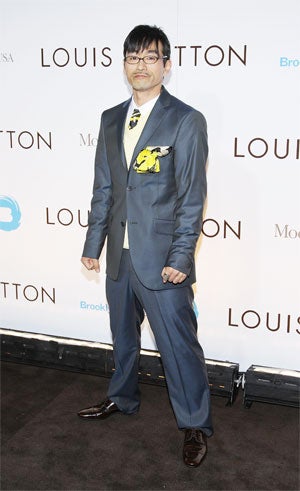 This MR. guy scares me.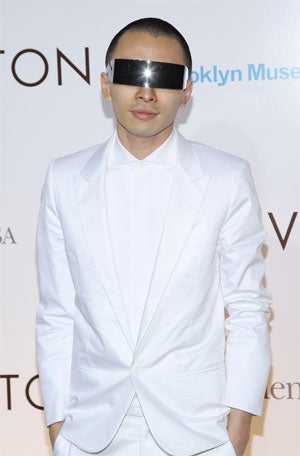 Same goes for Terrence Koh.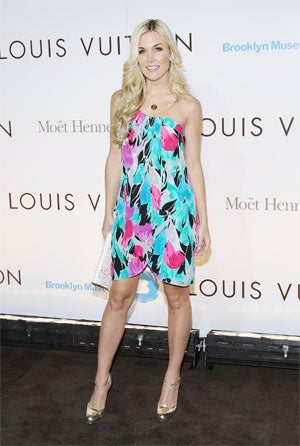 And Tinsley Mortimer.
The Ugly: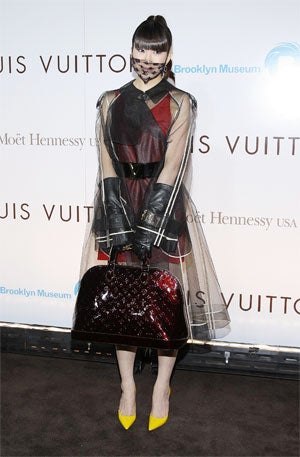 Oh no, Chiho Ashima. Oh. No.