I got a Delia's catalog in the mail today, and it seems like they're really banking on this '90s thing to take off: Everything is plaid. Or buffalo check. Everything.
In the past I have enjoyed shopping from Delia's, but this plaid trend just won't work for me. I'm a city slicker, not a lumberjack! And besides: I did it in the '90s. I'm too old to play this time around. Welcome to My So Called Life, okay?!?! Anyway: The plaid. There's lots of it.
Don't let the puppies fool you! We're not here to look at doggies. We're here to witness a plaid phenomenon.
G/O Media may get a commission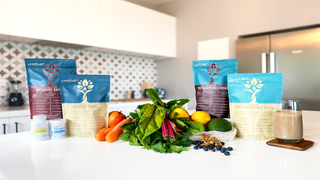 Will you look at all the colors?!?! Now, as we mentioned in August, buffalo check was declared "impossible to miss" on the runways in 2008. Welcome to 2009: We're drowning in it!
If a shirt isn't special enough for you, try a cardigan!
If a cardiagan's not right for you, try a plaid scarf — with a bright coat!
If a bright coat doesn't do it for you, go ahead and get a plaid coat. Or a check coat.
Do it now! Limited time!
Don't like toggle closures? They've got buttons. JUST BUY SOME PLAID.
Or check! Don't you want white buffalo check, just like the Ralph Lauren runways? (Last year.)
Whatever you do, don't forget you need something plaid! It's imperative!
How about a dress?
Or you could just get a bag!
Plaid shoes. Shoes! This is what it's come to. Wake me up when we get to polka dots.
Earlier: Urban Outfitters: Everything Old Is Fug Again
Entertainment Earth: Where Your Fangirl Dreams Come True
Halloween At Dean & Deluca: The Trick Is Being Able To Afford The Treats
11 New Weird Christmas Ornaments From Bronner's
October At J. Crew: Pretty, Preppy, Preposterous
Free People: Winning Us Over With Cute, Cuddly Critters
Anthropologie: Sartorialist-ic "Real" People Impossibly Pretty, Well-Dressed
Fall At J. Crew: Romantic Ruffles, Destroyed Jeans, Hideous Shoes