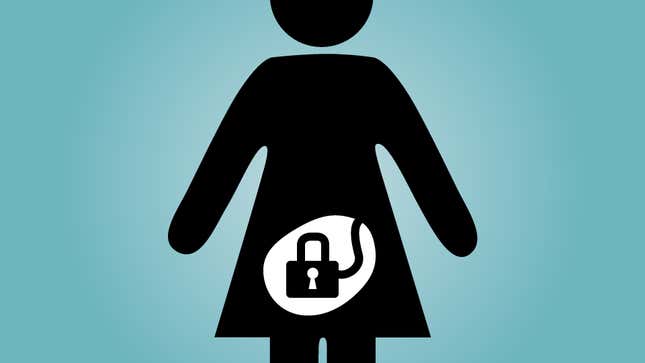 The Arizona State Representative responsible for mothering a bill that would have allowed employers to require their female employees show proof that they were using birth control pills for non-slutty reasons (and fire them if they sought reimbursement for pills acquired under false virginal pretenses), can't understand why in God's bountiful goodness people are getting so upset by a simple proposal to ascribe legal protection to employers who wish to violate of a woman's privacy as though she's chattel. But you know what, guys? She's taking her ball and going home.
Betsy Wolfe Reveals the 'Most Embarrassing Thing That's Ever Happened' to Her on Stage
Everything was coming up Arizona last week. With the introduction of Republican Rep. Debbie Lesko's HB 2625 and its passage through the state House of Representatives, the state reclaimed its coveted position on the American pantheon of horrorscape/laughingstock states. But then uppity agitators took notice of the bill's incurable awfulness and ruined everything.
Lesko's bill echoed the failed Blunt Amendment in that it would have allowed employers to use their personal moral objections as grounds for denying female employees birth control coverage. But don't worry, ladies — under the proposed law, if you needed birth control to control non-whorish things like PCOS or acne or horrible, debilitating cramps, you can still have your basic health care reimbursed by the plan you help pay for. That is, if you're willing to let your employer peek into your medical records to verify that you're not using the pill to keep fetuses at bay while you fuck the Cardinals' defensive line.
Detractors pointed out that this legislation amounted to a breach of privacy, and a shoo-in for a garbage TV show called America's Worst HIPAA Violations, if there were such a thing. But worst of all, (and contrary to what Lesko has claimed) it gave employers the opportunity to poke around in employees' medical histories and use discoveries gleaned from that search to terminate employment. For example, if a woman sought reimbursement for a medical expense unrelated to contraception and her employer found that she was using birth control pills that she was paying for herself, her boss could tuck that information away and fire her for a bullshit reason later, according to The Daily Kos. And if she was attempting to receive reimbursement for birth control but her boss found out she actually wanted it for sexytimes, to the unemployment whorehouse with you, strumpet! The bill would open the door for a majestic sparkling rainbow of discrimination, much of it against women.
Public outcry over the bill grew as it looked more and more like the state legislature would pass the thing. A group calling itself Women in Blue rallied at the Arizona state capitol to protest the government's gradual Asian carp-like invasive migration from the state house to the doctor's office to the uterus. Senator John McCain predicted it would either die in state legislature or be vetoed by Governor Jan Brewer. And if the bill did pass, it would put Republican governor Jan Brewer in a pretty awkward position. How can a governor who is so virulently against the idea of undocumented immigrants sneaking into Arizona and straining public programs be so firmly in favor of undocumented immigrants sneaking into wombs and straining abdomens? She's urged Lesko to make the bill less awful. And even though Lesko's listening, she doesn't understand what the big deal is.
According to Lesko, the bill is perfectly fine exactly the way it is. It was never even about forcing women to show their bosses their prescriptions; it was about giving women the opportunity to show their insurance companies their prescriptions, even though it was written in such a way that wouldn't have protected employees from employers' prying eyes. She also claims that she's not anti-birth control, she's just pro-freedom. But she's rewriting it anyway, so people will cool their jets about the whole thing.
Even if Lesko does rewrite the legislation to prevent employers from seeing employees' medical records and firing them as a result, it's important to remember that the idea behind HB 2625 is still unbelievably shitty. The law would still allow a person's boss's feelings to determine what medical care is available to his or her employees, and will undoubtedly endanger access to contraception to women across the state of Arizona. Just because she's offering her state the legislative equivalent of a rotten milkshake instead of the legislative equivalent of an omelet made of glass and ground up tampons doesn't mean it's time to celebrate.
Sponsor working to amend birth control bill [Arizona Republic]
Image by Jim Cooke.