A disturbing video has been leaked online in which Lil Reese is seen violently attacking a woman. It quickly went viral, trending on Twitter. Mr. Reese seems pretty unfazed by the bout of bad publicity, with his tweets making it clear that he's unapologetic about the incident, and blamed the negative attention on "haters." Of course.
In the video above—which is incredibly graphic—the 19-year-old rapper from Chicago can be seen rapidly punching a young woman after she asks him to leave her home. Once she falls on the ground, he continues to stomp on her and drag her across the floor as she screams.
After the video went public yesterday, Lil Reese tweeted, "The haters tryna see a mf Dwn lol Dey gotta b broke and bored wanna upload sum shit from years ago damnn we winnin it's 2 late...#3hunna. Dis wat doin betta den da next mf bring small shit it's nothin time 2 turn Uppp fuck it...#3hunna."
But according to his victim, Tiairah Marie, the video wasn't from "years ago," but from last year at her home. She posted to her Facebook page:
JUST TO LET EVERYBODY KNOW THAT SEEN THAT VIDEO OF ME FIGHTING LIL REESE ITS OLD AND DUMB IT WAS LAST YEAR AND JUST TO LET EVERY MUTHAFUKA KNOW WHO THINK HE DID SOMETHING RIGHT NO HE DID NOT ALL I DID WAS ASK THEM MUFUKAS POLITLY TO GET OUT MY CRIB AND HE WENT CRAZY PUTTING HIS HANDS ON ME
G/O Media may get a commission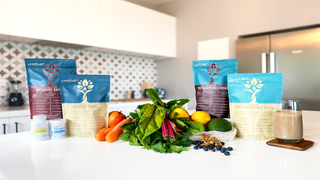 Lil Reese was signed to Def Jam in July, but rumors have been circulating that the label dropped him last month after the murder of his rival, an 18-year-old rapper named JoJo. Hours before he was killed, a YouTube video was uploaded of JoJo and Lil Reese in a verbal argument, in which Lil Reese says, "Imma kill you." Lil Reese and his crew joked about the killing later on Twitter.
When he was first signed to Def Jam, Lil Reese said in an interview, "Just be yourself, man. The rest will fall into place." It seems like that's what's happening to him now.
This Is F***** Up: Lil Reese From GBE Caught On Camera Beating Up A Female! [World Star Hip Hop]