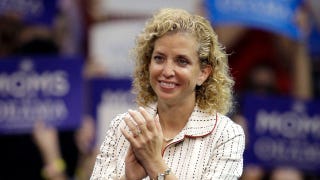 Following Democratic National Committee Chairman Tim Kaine's expected announcement that he's stepping down to run for a Virginia Senate seat, Joe Biden revealed that the President has selected four-term Florida Congresswoman Debbie Wasserman Schultz as his replacement. Biden said in an email:
In selecting Debbie to lead our party, President Obama noted her tenacity, her strength, her fighting spirit, and her ability to overcome adversity. President Obama expressed great admiration for her as a leader, and he was honored that she accepted this important challenge on behalf of the Democratic Party.
Wasserman Schultz will be the third woman to head the DNC and the first in more than 15 years.