After teaching an all-day open house memoir-writing workshop last Sunday, one of my students came up to me and identified herself as being a reporter from the New York Post. Apparently they are planning to write another story about me. Considering the last article they wrote was entitled "Idiot prosti-teacher didn't learn a lesson" I rightly assumed that what they had to say wouldn't be entirely positive. To the Post, I'll always be a "prosti-teacher."
It all began two years ago this September when my picture first appeared on the cover of the Post under the headline: "Bronx Teacher Admits: I'm an Ex-Hooker." Maybe you're familiar with the story — the Post's "exclusive" was in reference to an op-ed I had published on the Huffington Post some weeks earlier in criticism of the censoring of the adult services section of Craigslist which (prior to teaching) I had used for some months to sell sex. As a result of the Post's coverage, I was removed from my job as a public elementary school teacher and, ultimately, forced to resign from the career that I loved.
When people tell me I was brave, I am quick to correct them. Courage implies foresight, intention — stoicism in the face of fear. When I initially began writing openly about my past, I wasn't being courageous: I was simply naïve. My decision to publish that article on the Huffington Post was not unlike my decision to become a sex worker in the first place. It was impulsive — in some ways, instinctive. I was doing what I had been taught to do and what had always, up until this point, been encouraged. I was doing something that, initially, felt good.
At nineteen years old, I was a scholarship kid at Antioch College when I found myself in Oaxaca, Mexico, broke. I was out of cash when my credit card hit its limit. The product of a working poor household— the first in my family to go to college, let alone study abroad— it was strip or go home, back to the claustrophobic suburbs I had worked so hard to escape. Stripping, it seemed, was the perfect solution— at least initially. Similarly, writing of my sex work past was a solution before it became a problem of its own. Writing was my way of escaping the confusion I felt making a choice not easily explained. I worked in the sex industry as a stripper and, for a brief stint, as a call girl on Craigslist, on and off for nearly a decade, concealing my lifestyle from my family and closest friends for fear of what they would think. At the New School, where I earned a degree in Creative Nonfiction, I began turning my experiences into literary nonfiction and learning to use my first person story as expertise in op-eds. The more I wrote and shared my work, the more I was encouraged to believe my story was important and that I had the right to tell it. Even prior to becoming a sex worker, writing had always been my way of making sense of myself and my place in the world. Writing was something I'd been told I was good at— and, well, publishing— I learned at The New School— is just what writers do.
Since losing my job I have told versions of my story again and again, for free and for pay, so much so that I can nearly recite it from heart. Sex work, I have written, defines the people who do it like no other occupation. Associated with deviance, drug use, mental illness and disease, to be labelled a "prostitute" is to be cast as the lowest of the low. No matter the realities of our experiences, we are thought of as victims and as inherently damaged, either before or as a result of our profession. Worst of all, once a sex worker, always a whore. It is stereotypes like this, I have argued, that cost me my career. Whereas everybody's got an opinion about sex work, less of us have actual experience— and even less of us are able or willing to speak up about it, and so I spoke up. Even after I exited the industry— realizing the job was not for me, I quit sex work for good and went back to school, earning a second Masters degree in Childhood Education and becoming a certified elementary school teacher, teaching art and creative writing at a public school in the South Bronx— I spoke up as a way of freeing myself from the stereotypes that defined me. Each time I shared my story, I found myself a little bit freer— until that fateful day nearly two Septembers past.
G/O Media may get a commission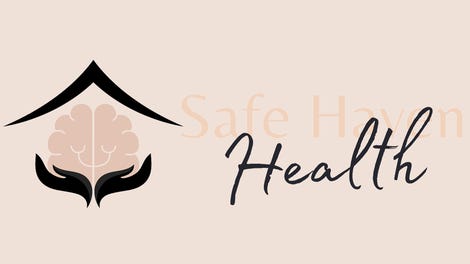 Addiction counseling
Safe Haven Health
If you've never been on the cover of a major newspaper that is calling you a whore, as you might guess: it's not fun. After the "hooker teacher" headline, neighbors literally crossed the street. People insinuated I had done it on purpose, as if I had somehow orchestrated the loss of my job and ensuing media circus for my own financial gain. Financially, there was no gain. Writing had been a hobby, not a career, and now— thanks to my Google footprint — I was unemployable. I had been proud of my ability to earn money and take care of myself; now, my boyfriend shouldered the financial loss. Due to all the stress, I developed severe acne — super awesome when people are sneaking up on you to take your picture! — oh yeah, and my hair was falling out. In couples therapy, it was seriously suggested that I change my name and move to a new town.
Ultimately, it was own my past and be who I am — or hide in fear for the rest of my life, not unlike the choice I faced three years earlier when I had quit sex work for good. But for me, hiding who I am has never been an option. I'm a writer — a memoirist, to be specific — and whereas owning my past and being entirely comfortable with who I am and the choices I've made in life has never been easy, I see no alternative but to do so— and to do so in print.
These days, I work as a freelance writer and instructor for Gotham Writers Workshop, teaching memoir-writing to adults. It doesn't pay the bills like elementary school teaching used to do, but, I must admit, it's a better fit. My students are everyday New Yorkers from all backgrounds and experiences. Some know about my past, most don't. Either way, it doesn't matter. If I have learned anything from working at Gotham, it is that you can never truly tell what a person has gone through just by looking at them. Not until they begin to tell their stories might you begin to see a person for who they truly are. In real life, I teach my students, none of us are caricatures. That is to say that characters are never entirely villainous nor heroic. Main characters, especially, must be portrayed as real. Whether prostitute or public school teacher, each character is an individual, unique and complex. I teach my students to look for the plot. Even real life, and, accordingly nonfiction, sometimes follows this formula: there is a protagonist, she has a goal, she encounters a conflict. As a result of conflict, there's change.
Whereas I continue to tell my story when people ask me to — sharing my experience when it's useful and necessary — I no longer feel the need to tell my story for my own benefit, not like I used to. Sex work, I can see more than ever, is only a part of my past — and when it comes to being the "hooker teacher," that story is written and I have moved on. I wish the Post would, too. If not, hopefully that reporter learned something from my class.