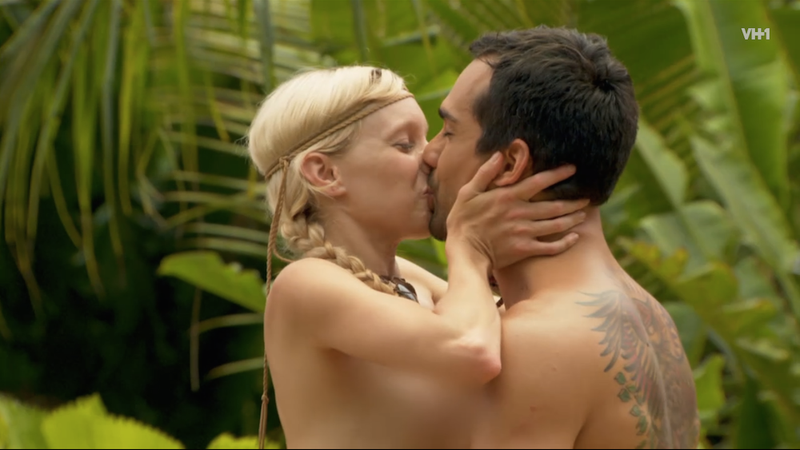 VH1's Dating Naked has been billed as "a dating experiment." If their hypothesis was, sending naked 20-somethings to a tropical island will result in marriage, then it looks like they were correct.
Yes, there will be a marriage born out of what is essentially nude Tinder. The happy couple consists of bride Ashley, an art therapist, and groom Alika, a sexual healer. The fact that they're both raging hippies and seem prone to impulsiveness makes the news a bit less earth shattering. The wedding will take place on air, of course, on September 18th at 9 pm, in case you're into that kind of thing.
The promo art for the television wedding seems to suggest what you probably already guessed—that the wedding itself will also be naked.
I assume that means the bride and groom will definitely be naked, but what about the groomsmen and the bridesmaids? Are all the guests going to be naked? Dear lord, can you imagine taking naked wedding photos with your in-laws? I'm going to hope that the bride and groom are the only ones who will be naked and/or that their families will not be in attendance.
I guess if this is what makes Ashley and Alika eighty-five thousand bucks happy, then whatever floats their boat, fine! On the other hand, VH1 now has some actual ammo to argue that this naked dating shit works—however feeble.
So I guess naked dating is a thing now. Hypothesis proved. Although, I think a better hypothesis would be, will people who agree to go on a naked dating show do something rash to extend their time in front of the camera? The answer is always yes.
Images via VH1.