For more than a decade, international car manufacturer Nissan has waged an intense anti-union campaign against workers trying to organize at its manufacturing plant in Canton, Mississippi. Thousands of activists, workers, civil rights leaders and elected officials plan to march on the plant, 20 miles north of Jackson, this weekend in what organizers predict may be the Magnolia state's largest protest since the Civil Rights era. They will be joined by Senator Bernie Sanders, Rep. Bennie Thompson, and actor Danny Glover. "The march is simply the first step," Glover told Jezebel by phone this week. "These workers are prepared to confront history."
Glover grew up in a union family—his parents were postal workers—and has been involved in the Nissan workers' campaign for the past four years. "When Nissan first came to Canton, the wages were good, benefits were acceptable, and they mostly employed permanent workers," he said. "Over time, the relationship deteriorated: The workforce has expanded, but it's 40 percent temporary workers, working alongside people making much more." Efforts to organize the workplace have been met with intense opposition: "These workers have virtually no outlet to express themselves without being attacked, without being threatened in a very intense, palpable way."
Subsidized by state and local governments to the tune of $1.3 billion, Nissan opened the 4.7 million square foot plant opened in 2003, introducing car manufacturing to Mississippi for the first time. According to the company and local business groups, the factory has generated an average of $2.9 billion annually to the state's GDP and created 25,000 jobs statewide. Nissan, which is owned in large part by the French car company Renault, employs approximately 150,000 workers globally, with factories in more than twenty countries, including Japan, Australia, Spain, the UK, Russia, Mexico, and South Africa. Workers in all of Nissan's factories are unionized—except for those in the United States.

"Why not us?" Morris Mock, a paint technician at the Canton plant, wanted to know. "Some people work with their heads down. They want to trust Nissan," he told Jezebel. "This is the South. People are very loving, very trusting. And we're grateful that Nissan is here!" With a median household income of just $40,593 and a poverty rate of 22 percent, Mississippi was the poorest state in the union last year (as it was the year before). "Nissan is in Mississippi because they were seeking cheap labor," Mock said. "A lot of politicians made a lot of promises that they wouldn't have to worry about unions." (Mississippi is a right-to-work state, meaning that workers in unionized workplaces cannot be compelled to pay union dues.) "The workers are so scared. A lot of them support the union. Maybe even a majority. But even with a majority, there is still too much fear, too many threats, too much intimidation" to hold a union election.
Nissan has inundated workers in Canton with anti-union messaging almost from the day the plant opened, although those efforts accelerated in the mid-aughts, after organizers from the International Union, United Automobile, Aerospace and Agricultural Implement Workers of America (U.A.W.) first began contacting employees. According to a 2013 report from the Mississippi NAACP, commissioned by UAW, Nissan's tactics at the time included gathering new hires in captive-audience meetings and overwhelming them with misinformation—not just about unions, but about Nissan's relationship with unions. "When I got hired in 2004 they had us go through training at [an offsite training center near the plant]," Rosalind Essex, an engine quality technician, is quoted in the report as saying. "I remember them starting off saying 'Nissan is a nonunion company' and 'Nissan has never had a union' and stuff like that, practically telling us that Nissan doesn't allow unions. It's like they wanted to put the fear of God in you from day one."

G/O Media may get a commission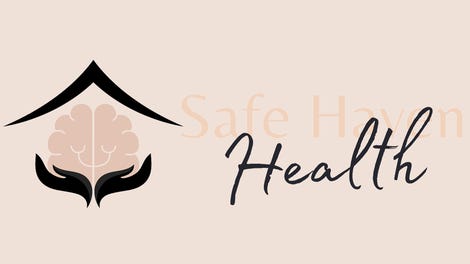 Addiction counseling
Safe Haven Health
Other reported tactics include screening anti-union television shows, produced by Nissan management, on monitors throughout the plant, in break rooms and work areas. "They don't just show it once at the start of your shift," Pat Ruffin, a quality technician, explained in the NAACP report. "They put the film on a continuous loop and show it all day long, so it's in your face whenever you look up at the screen."
Nissan has denied that it has violated U.S. labor laws in attempting to dissuade workers from organizing. "The allegations made by the union are totally false," a spokesman, Brian Brockman, said in a statement provided to Jezebel. "The U.A.W. has admitted that these efforts are part of a campaign to pressure the company into recognizing a union, even without employee support. Nissan respects and values the Canton workforce, and our history reflects that we recognize the employees' rights to decide for themselves whether or not to have third-party representation."
Anti-union video messaging is a strategy Nissan has used before, however: In 2001, just before workers at a plant in Smyrna, Tennessee, voted on whether to unionize, Nissan screened a video message, produced by the notoriously anti-labor consulting firm Projections, Inc., featuring CEO Carlos Ghosn. "We'll be making decisions on where future growth will occur in the U.S. and in Mexico based on the efficiency of operations," Ghosn said in the video. "Bringing a union into Smyrna could result in making Smyrna not competitive."
Mock told Jezebel that the anti-union television messaging is ongoing at Canton, although now it is targeting part-time and temporary workers, who make up an increasingly large share of the Canton plant's workforce: full-time employees can make as much as $23/hour, while part-timers only earn about $12/hour. "This is the poorest state in the country, and Nissan is paying good money—for Mississippi," Mock said, which can make it difficult to convince people that they need a union. "But we still need to educate folks." He added: "The worker needs a voice in the workplace."
Glover, a veteran of organizing campaigns with the hotel workers unions, remarked on the resilience of the activists in Canton, who've been struggling against a hostile, multinational corporation for more than a decade—in the American South, no less, where unions are historically weak: "These workers are maturing. They're coming from a lack of tradition, to being active participants, to recognizing their capacity to be part of the solution in the workplace."
The U.A.W. has staked its future on being able to organize places like the Nissan plant in Canton, but the South is still permeated with a culture of fear. "The right to collective bargaining (which is not a privilege, it's a right) is under assault all across this country," Glover said. "But it's important to remember, the first response to union organizing in the South wasn't 'Right to Work'—it was violence." So too when Mississippi State Police teargassed civil-rights marchers passing through Canton in June 1966.
Given this context, Glover mused, Nissan's commitment to scaring its workers out of voting on unionization has historical resonance. "The civil rights movement opened up the South to other industries and corporations—but also to worker exploitation, because there wasn't a tradition of unionizing," he said. "This is a transnational company profiting from the situation." And the effort to silence workers advocating for unionization parallels the effort to disenfranchise voters at the ballot box—some 80 percent of the workers at Nissan's Canton plant are people of color. "It's ironic that the greatest democracy in the world doesn't allow its workers to vote on whether they want a collective voice," Glover said.
Testifying before the French parliament in February of last year, Ghosn, the CEO, claimed that Nissan had abided by all U.S. labor laws. (The French government owns 19.7 percent of Renault, which in turn owns 44 percent of Nissan.) Barely three months earlier, the National Labor Relations Board filed a complaint against Nissan alleging that it had threatened to fire employees because of their union activities, interrogated them about their union support, and threatened to shut the plant down if they voted to unionize. "The Nissan company has absolutely no tradition of not knowing how to cooperate with unions," Ghosn said. Nissan is represented in matters before the NLRB by union-busting law firm Littler Mendelson.
Just a few weeks later, Nissan screened an anti-union video featuring plant manager Greg Gibb: "We believe that it is not in the best interest of our employees, our customers, or our community to have the U.A.W. here."
("The charges in the November 2015 complaint are unfounded, and there has been no finding of fault," Brockman, the Nissan spokesman, said. "Filing charges with the NLRB is a common tactic in an organizing campaign. Nissan abides by U.S. labor law and respects the employees' rights to choose if and how they wish to be represented.")
Lance Compa, a lecturer on international labor law at Cornell and the author of the 2013 NAACP report, is skeptical that the French and Japanese executives running Nissan and Renault even understand the American context in which this conflict is playing out. "The U.S. managers tell them about the U.A.W. being big and scary, that this is the way it works in US, that they're allowed to deliver anti-union messaging," he said. "They don't want to know that there is an alternative point of view: that US labor law doesn't require companies to run anti-union campaigns—it just allows them to."
"The attitude of American managers is that when they say, 'Jump,' they don't want people to say, 'Well, I'm going to need to get my union rep here first.' And that attitude permeates down to the front lines of managers and supervisors," he told Jezebel. "It's about their need to control people. It's about control and power."
The effort to unionize, meanwhile, isn't just about trying to get a raise; it's about workplace safety: the Department of Labor's Occupational Safety and Health Administration has filed six separate citations against Nissan's Canton plant since 2015, including two filed just last month. Nissan, OSHA found, "did not furnish employment and a place of employment which was free from recognized hazards that were causing or likely to cause death or serious physical harm to employees."
Brockman told Jezebel: "We dedicate extensive time and resources to safety programs and training at the plant. In fact, Nissan's Canton plant has a safety record that is significantly better than the national average for automotive plants. On the two recent citations, Nissan will present our position to OSHA in the near future and work to bring closure to these matters. We also continue to work on determining what can be done to prevent future occurrences."
The OSHA violations, however, don't include the death of Derrick Whiting on September 22, 2015, which Brockman confirmed. "Nissan employee Derrick Whiting passed away from non-work-related causes," he said. "Our condolences remain with Mr. Whiting's family and friends. The safety and well-being of our team members is always Nissan's top priority."
The exact circumstances of Whiting's death remain unclear, however: According to Mock, Whiting was working on the line when he started complaining about chest pains. He stepped away to visit the medical unit, who sent him back to the assembly line. Moments later, he dropped to the ground. "Nissan says he died at the hospital," Mock recalled, "but the workers who were there that day will tell you that he took his last breath in the plant."
Brockman categorically denied that this was an accurate representation of events. "Organizers continue to tell the false story that the line continued to run after he collapsed and required emergency medical attention," he said. "His co-workers stopped the line and did all that they could to help him. These false claims are insulting to those employees who offered aid in that situation."
Nissan still has not responded to a letter, written by two employees and addressed to the top executive at the plant, requesting more information about the specifics of Whiting's death. A new anti-union video was screened at the plant this week, however, castigating worker-organizers for invoking the incident. (Jezebel has requested comment from Nissan on this issue, and will update if we hear back.)
"If people are getting hurt on the job, you improve the job," Mock said. "People are numb to death. I don't want to be numb to death."