Former Jay Z business partner and c0-founder of Roc-a-Fella Records, Damon Dash, has apologized for dispensing bottles of Cristal on the bodies of female music video models. In a video interview with Hip Hop Motivation, 43-year-old Dash shows quite a bit of self-awareness and wisdom about his past behavior.
The topic comes up (around the one minute mark) when Dash begins discussing how much he has changed since his younger days. He talks about how unhappy he would be if his own son ever mirrored some of his past actions, saying, "If my son ever did that I would be appalled."
Much of this is in regards to Jay Z's 1999 "Big Pimpin" music video, which, if you haven't it, you can probably gather the general idea from the title of the song.
Speaking about his son, Dash says, "I'm there to tell him, nah man disrespecting women ain't it. That's never alright" He adds, "Pouring champagne on girls? Yeah it was disrespectful." Dash then offers an apology to all the women in the video. He cracks up a bit about the fact that his nickname at the time was Champagne Dame, but overall he sounds pretty serious.
Jay Z—who was recently seen sitting in the audience of the VMAs with his two year-old daughter on his lap while his wife was honored with a lifetime achievement award—addressed "Big Pimpin" four years ago with the Wall Street Journal. At the time he said, "I can't believe I said that. And kept saying it. What kind of animal would say this sort of thing?"
Dash credits much of his changed perspective to growing up, "I'm a completely different person than I was when I was twenty," he said. And to that I say: aren't we all and thank God for that. Having daughters also helped change his mindset; Dash has two daughters with designer Rachel Roy.
G/O Media may get a commission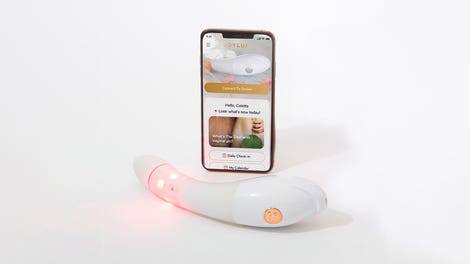 $50 Off
Joylux vFit Gold Device
Jay Z, Dash and Rock-a-Fella were responsible for so much of the pop culture landscape, but Dash realizes that the message they were pushing may not have been the most positive, admitting, "It was about getting money by any means necessary."
He later adds, "I don't care how much money you got. Your kids ain't happy, you poor." The whole interview is actually pretty insightful and is worth listening to particularly if you remember Dash from his Roc-a-Fella days.
Dash did a lot of stupid shit when he was younger. He recognizes and regrets it—there's really not much more you can ask. To his credit, he has aware of how different he has become, saying, "I'm allowed to change. I'm allowed to evolve."
H/t MTV News.