Smarm machine Simon Cowell is allegedly having his first kid with his close friend Andrew Silverman's wife Lauren Silverman, a Jennifer-Garner-looking New York socialite who is reportedly about 10 weeks along.
She is estranged from her real estate mogul husband, but they are still technically married, and it sounds like the "estrangement" was maybe... recent? This is the stuff of telenovelas, guys.
"Lauren and Andrew have been unhappy in their marriage for some time, and their divorce has been in the works for a while," a source tells Us. "As their marriage deteriorated, she and Simon became close."
The Daily Mail reports that the two have gone on vacation together before. Lauren now plans to leave Andrew to be with Simon and his deep V-neck T-shirts, as deep, deep as the ocean. [Us Weekly]
---
G/O Media may get a commission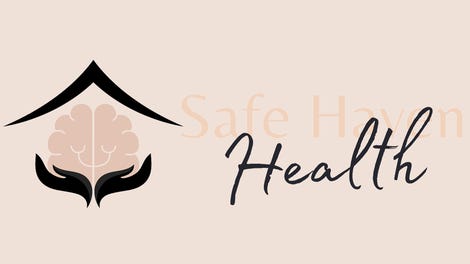 Addiction counseling
Safe Haven Health
Katy Perry told Elle UK that she sent Kristen Stewart a text when the rumors that she hooked up with Robert Pattinson started flying. It read: "'You know I would never disrespect you. I'm not that person. 'I'm just trying to be a friend to him but it is unfortunate that I do have a set of tits.'"
And on Rihanna: "It's really unfortunate but you can't save these people. My days of celebrity saving are over." [Idolator; image via Elle UK]
K-Perry's first single off her new album Prism is "Roar." Or "Rawr." Nobody knows. [Idolator]
---
Harry Styles is pretty sure he's not bisexual, he told an interviewer for British GQ when he was asked about his relationship with Nick Grimshaw, a popular radio host.
"We're not dating, no. We're just friends," Styles said.

The interviewer pushed the topic a little harder ... saying, "So you're not bisexual?"

To which Harry replied, "Bisexual? Me? I don't think so. I'm pretty sure I'm not."
See, I want to know if that last bit was spoken in a sincere, conversational tone or a sarcastic "HAHAHA ME, BISEXUAL??? YEAH, I'M TOTALLY BI, DUDE." tone. [TMZ; image via GQ]
---
Nicki Minaj has responded to DJ Khaled's sincere, yet batshit marriage proposal, which he still insists was the real thing ("At least now she knows how I feel"):
"It was just another way for him to kinda give the world a glimpse on the feeling of this record. Nobody in my real life took it seriously. Everybody just hit me like, 'LOL. Yo, Khaled is crazy.' Khaled is my brother and Khaled was not serious with that damn proposal, ya'll. Please let it go. He was kidding. He's not attracted to me, he doesn't like me. We're brother and sister."

Jesus. Someone should give him Andrew Silverman's number. [Page Six]
---
Officer Bennet from Orange is The New Black has a girlfriend. Everyone keen at the sky in unison like heartbroken crones. [EW]
---
Lindsay Lohan left Cliffside for a sober coach in L.A., looking cheerful and healthy. [TMZ]

Justin Bieber got turned away from a Da Club because he's eight. [TMZ]

Nick Jonas, who is one giant ab at this point, took a ridiculous selfie. [People]

Taylor Lautner is dating a girl named Marie Avgeropoulos. [NYDN]

Still can't believe that Willow and Wesley are married, but he gave her a new wedding ring and re-proposed! They're cute. [People]

Speaking of which, Sarah Michelle Gellar's little daughter doesn't know she's an actress. How cool will it be when that girl is a teenager and watches Buffy? [Us Weekly]

Kristen Stewart walked her possible new dog. [Us Weekly]

Miley Cyrus is acting 20 because she's 20, says Miley Cyrus. [Page Six]

If anyone's watching The Bachelorette, "Brooks regretted leaving Desiree immediately." [Us Weekly]

Vampire Diaries' Paul Wesley and wife Torrey DeVitto (Melissa from Pretty Little Liars) are divorcing. [Gossip Cop]

Rhea Durham on pumping mad iron with her swole bro of a husband Mark Wahlberg: "He normally makes me throw up or cry." [Page Six]

Amanda Bynes will be allowed to have supervised visits in the psych ward with her Pomeranian, who was slightly burned in that driveway fire she set. [Radar Online]

Joe and Teresa Giudice, the Cro-Magnon Bonnie and Clyde of RHONJ, have been released on a cool $1 million bond. [Us Weekly]

Kim Kardashian still has a human voice, which I guess has shocked people? [Us Weekly]

This Bill Clinton moment:

They topped off the meal with a cherry cobbler that Bubba was overheard joking "should be classified as an illegal substance" because it was so addictive.
And, scene. [Page Six]