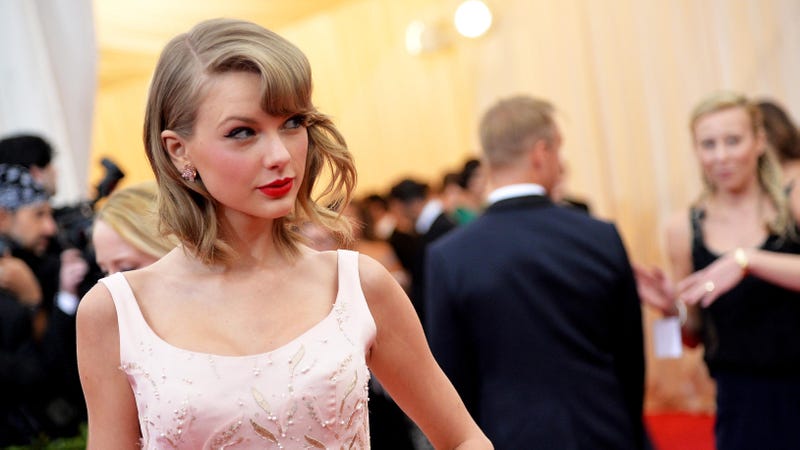 Three ne'er-do-wells were arrested for disorderly conduct outside of Taylor Swift's bonkers Rhode Island beach house, after they reportedly threw beer bottles over the fence and giving a security guard the finger. Taylor Swift was not home.
Via E!:
The local Westerly Police Department confirms to E! News that an incident took place at Swift's home on Saturday, Jun. 14, at 7:43 p.m. Officials responded to the area after receiving a report that three suspects were throwing beer bottles onto the property from the neighboring east beach (Swift wasn't home at the time).

When officers arrived to the palatial estate, they spoke with a security guard who stated that two males and one female threw beer bottles onto the property and were flipping him off. The security guard told police that all three suspects were still on the beach.

Officers then arrested all three troublemakers (Michael Horrigan, 29, Tristan J. Kading, 28, and Emily E. Kading, 26). The three alleged bottle-throwers were taken into custody and charged with disorderly conduct.
[Insert some shitty joke about how they were probably all her angry exes hurr durr.]
Advice for aspiring Taylor Swift-obsessed bottle-throwers: Um, run away afterwards. There. Perfect crime. You're welcome.
Image via Getty.