You guys, there's less than a month left til Valentine's Day! Which means time is running out to meet your soulmate, and every crap relationship expert in the universe is taking out ads telling you how to do it.
Separate readers sent in the ads below, which we realized are "his" and "hers" versions of the same tired junk. First, for the ladies:
A reader spotted the above gem in a pop-up ad, and directed us to the associated website, where Rori Raye will grant you the somewhat terrifying power to "Instantly Make A Man Want To Get Close And Stay Close To You Forever." Lest you think only women can work this magic, however, here's an eerily similar ad for dudes:
G/O Media may get a commission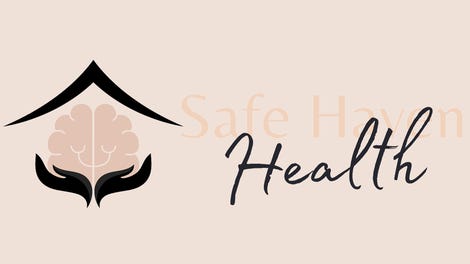 Addiction counseling
Safe Haven Health
The above is just a sampling of the wisdom of one David DeAngelo, who will suddenly start talking to you over the internet if you go to his website. A tipster spotted the ad on OkCupid, where it must not have been very well-targeted because, as he notes, "I'm a gay man and thus have no interest in attracting a woman." Let's look at what these two crap ads have in common.
1. The assertion that you're doing everything wrong.
Guys, you're being too nice! Ladies, you're using those pesky brains way too much. Whatever gender you are, the reason you're single is not because love is difficult and unpredictable (or, maybe, you just like being unattached), but because you are a fuckup.
2. The questionable schema.
We've all seen a lot of dating advice at this late date in human history, so each new dating guide has to up the ante with some sort of gimmick. Usually that's a vague, simplistic, yet very emphatically stated summary of How Love Works. In the ad for dudes, it's all about "the magical emotion called ATTRACTION." For ladies, it's about "connecting with a man's HEART." Note that CAPITAL LETTERS mean something is TRUE.
3. The prescription for love that will definitely work every time.
Purveyors of crap dating advice love to assert that their method is infallible. For guys, learning to harness "ATTRACTION" will "make it happen" and let you "take back control of the situation." For women, if you just "drop down into your HEART," a man will "feel compelled to be with you and worship and adore you the way you deserve." And, according to Rori Raye's website, you can also "fix your relationship practically overnight — no matter how afraid of intimacy you are or he is, or what the relationship is like right now." Because of course there is one surefire way to make any relationship, regardless of its quality, succeed — and this magic method can be found in pop-up ads on the internet.
4. The FREE newsletter!
This portion of the ads is so similar it's almost alarming. It actually makes me wonder if there's a Dating Advice Advice book out there somewhere that tells would-be PUAs and relationship mavens how to hoodwink gullible people into paying money for bullshit (or at the very least, signing up to be spammed regularly). If so, then judging by the sheer number of self-help books on shelves and related emails in our inboxes, Dating Advice Advice is actually very effective — way more so than the love tips folks like DeAngelo and Raye dish out.
"You're About To Learn How To Instantly Make A Man Want To Get Close And Stay Close To You Forever..." [HaveTheRelationshipYouWant.com]
Double Your Dating [Official Site]
Image via Colour/Shutterstock.com