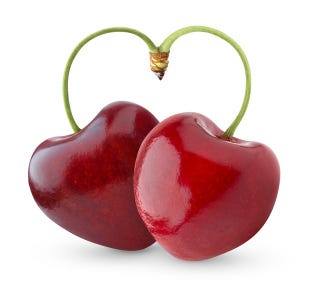 The woman who's looking for a platonic lover via Craigslist has responded to our questions with a thoughtful letter about her sexuality, her motives, and her requirements for a platonic mate.
We contacted the Platonist (who has asked to remain anonymous) through her Craigslist posting. Here's her explanation for her search for asexual love, and her response to some of your comments:
If it's one thing I have particularly learned from posting things about myself online, it is that my sense of humor doesn't translate well in print. Apparently I'm the only one who finds Toyota Prius and astrology jokes funny. But in all seriousness, I'm still not interested in a platonic relationship with a Capricorn. Other than that, I do apologize for any of the grammatical errors in my previous post and to the errors that will probably be prevalent in this interview. With Craigslist, I didn't think anyone would be as critical about the grammar so much as to the actual content of my listing, but then again, I do deserve shit for it, as I'm sure it absolutely "irked" many readers. And before I fully explain my reasoning for a platonic relationship, yes, I am very self-aware of my dreadfulness.

As of lately, I do consider myself to be asexual and I do find people attractive, but never to the point of wanting to engage in sexual acts anymore. I specifically made it clear that I would like a male companion merely because I'm still attracted to that gender.I'm not trying to offend women who are interested, it's just that I have plenty of girlfriends as well as this inherent fear that if I live with a woman companion, I'd imagine some sort of Grey Gardens scenario (cue feminist outrage, or at least Grey Gardens fan outrage). I've been through my fair share of relationships, and I've come to the conclusion that I'm really not looking for the love that most people in society associate love as (i.e. emotional with sexual relations). As for my intentions, I'm the exact opposite of a person who is contempt with little to no company. I cannot stand being alone, I need a companion. As people grow older, we inevitably lose our friends due
to circumstances such as distance or focus towards family time. Being an asexual, with no intention of creating a family, how on earth do I confront those times? When I get home from work, it'd be nice to know that I have someone to go to right away. Personally for me, I consider a platonic relationship to be a step above friendship, as it allows for emotional intimacy I don't necessarily get from my friends.

With Craigslist, it was really a spur of the moment decision to post there. I've visited many asexual forums for some time now even finding some people from NYC, but it's taken months for us as a group to get together, and I'm just tired of waiting. I've never used Craigslist before, but assured myself that there's got to be asexual people in the BK area that maybe don't know or just don't go on asexual sites. So with a bit of gumption, I started typing. I was actually quite surprised that I got any replies at all, and I'm especially surprised that most of the people who replied to me, were referred to me from the Gawker/Jezebel article.

As for me offering money, I know that I don't have to pay people to love me, as I was trying to imply that payment could be a possibility, because I was taking into account how extreme my proposition is. Instead I think I should have stated that I could be financially supportive if certain circumstances came up. And it's nice to see that the men who have responded to my post aren't interested in my compensation. I didn't publicly note my specifications with sex because I feel that it could be negotiable, hence the mentioning of, "...guidelines both of us would have to agree upon." I would obviously prefer if the guy was celibate, thus allowing our platonic relationship to sustain for a long time. But I don't mind the man looking for sex elsewhere.

I'm probably the worst spokesperson for asexuality. If I had known that my listing would be featured on a media blog, I would've taken my whole post a bit more seriously. Asexuality does exist, and most people don't understand it, as notably seen from some of the commentators on Jezebel insinuating that this could be a medical condition such aspergers' syndrome or autism. People with those conditions go through a lot already, and the last thing they need is for people to group them with a douche bag like me. And no, I haven't been sexually abused.

In all, I would like to assert again that I am serious about finding a platonic partner, one that would hopefully live with me. I know in my original ad I did post that I would prefer a man, but with new input, I am willing to put my Grey Gardens bias aside, and if interested allow women to respond as well.
Earlier: Deep-Pocketed Woman Will Pay For Platonic Love
Image via Anna Kucherova/Shutterstock.com