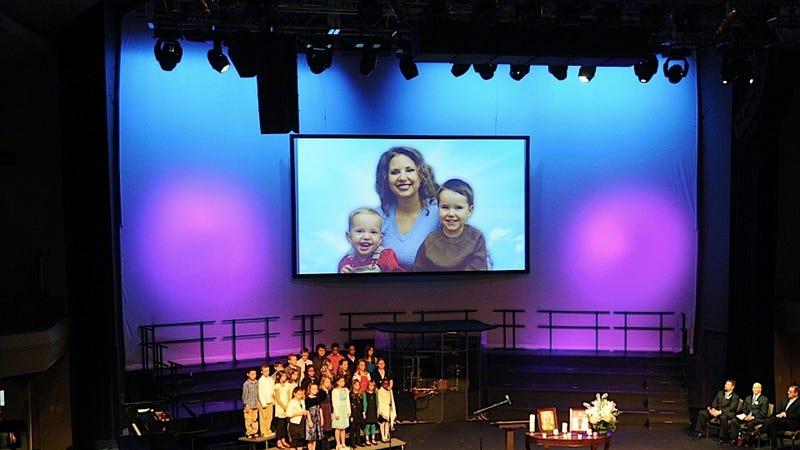 In yet another soul-numbing twist to the December 2009 disappearance of Utah mother of two Susan Powell, court documents unsealed late on Friday revealed that investigators found Powell's blood inside her home as well as a handwritten will in which she made it clear that she had feared for her life.
According to CNN affiliate KSL of Salt Lake City, early in the investigation, a detective found a safe deposit box that Susan Powell had opened at a Salt Lake City bank. The box contained a handwritten will in which Powell intimated that she did not trust her husband, Josh Powell, revealing that he had "threatened to destroy her if they get divorced," leaving her children without a cohesive family. The court documents also show that the will made clear that "if Susan Powell dies it may not be an accident, even if it looks like one." Investigators say that she'd become afraid of her father-in-law, Steven Powell, who was found with child pornography on his computer in September. He was subsequently jailed and charged with 14 counts of voyeurism involving two child victims, and one count of possessing pictures of a minor engaged in sexually explicit conduct.
Steven Powell's skeeviness seems to have been an inherited trait — though Josh Powell maintained ignorance of his wife's whereabouts right up until he killed himself and his two sons in his Puyallup, Washington home, investigators found him to be uncooperative in the effort to locate his wife. In the hours after Powell's disappearance, authorities say they found two fans in the family's living that appeared to have just been cleaned, and court documents also show that Powell's cell phone was in her husband's possession, and that its SIM card was missing. West Valley City Police Sgt. Mike Powell (no relation) said, "We believe Josh intentionally removed that SIM card from the cell phone to intentionally thwart investigators."
The release of the court documents, beyond adding insight into the circumstances surrounding Susan Powell's disappearance, has raised questions (especially among Susan Powell's family members) about why police didn't arrest Powell before he killed himself and his sons in February. Meanwhile, Susan Powell remains missing, her location a mystery that West Valley City Police Chief Thayle "Buzz" Nielsen says that he and his officers "still need to work on."