Jose Torres and Kayla Norton, a couple from Douglas County, Georgia, wept in court as a judge handed down their sentences for a July 2015 incident in which Torres, Norton, and many others associated with the pro-confederate flag group Respect the Flag, drove a convoy of trucks onto a black family's lawn and threatened them with guns and racial slurs—all while the family was attempting to celebrate an eight-year-old's birthday.

"Their actions were motivated by racial hatred," said Superior Court Judge William McClain on Monday. Torres was sentenced to 13 years on three counts of aggravated assault with a deadly weapon, one count of terroristic threats and one count of violating the street gang act. Norton was given six years on one count of violating Georgia's street gang act and one count of making terroristic threats. Georgia does not have a hate crimes law, but the judge gave both Torres and Norton one year more than what the state had requested.
At the time of the incident, homeowner Melissa Alford told police that the mob that pulled onto her lawn was openly threatening to "kill y'all niggers," while advancing with weapons—yet no arrests were made at the time, because police said "the threats and weapons were not captured on video." (Other parts of the tense encounter were filmed by at least two party guests.)
G/O Media may get a commission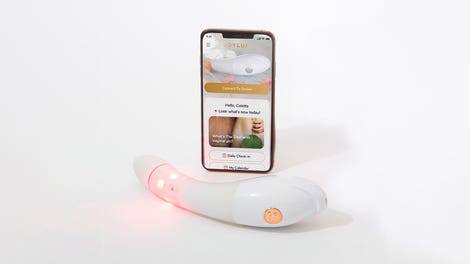 $50 Off
Joylux vFit Gold Device
In court, Superior Court Judge William McClain called the Douglasville Police Department's conduct "inexplicable" and "a very bad mistake."
While at least seven pickup trucks full of people were involved in the attack, only four individuals have been charged with felonies. Atlanta's WSB-TV reports that the attorneys for Torres and Norton "pled for lighter sentencing, saying that two other defendants, Thomas Charles Summers and Lacey Paul Henderson II, had pled guilty to terroristic threat and battery charges and received lighter sentences that Norton and Torres were facing. Summers is serving four years in prison and Henderson is serving two."
The Superior Court Judge was unmoved. "This is behavior that even supporters of the Confederate battle flag can agree is criminal and shouldn't be allowed," he stated.
"I want y'all to know that that is not me," Norton, referring to her previous behavior with the Respect the Flag group, tearfully told the courtroom. "That is not me. That is not [Torres]."
To the African American party guests, she said, "I would never walk up to you and say those words to you and I'm so sorry that that happened to you."
Testifying on behalf of the partygoers, Hyesha Bryant told the couple, "This day affected my life and it affected my children's lives... I forgive you. I forgive all of you."