A Canadian couple has been convicted of letting their toddler son die of bacterial meningitis by failing to seek proper medical treatment for him. David and Collet Stephan gave their 19-month-old son Ezekiel a variety of naturopathic remedies, herbs and supplements, only calling an ambulance after he stopped breathing.
The Stephans' case has sparked a larger debate in Canada about whether naturopaths, who are not exactly real doctors, should be allowed to treat children at all. The other issue is the conduct of the Stephans themselves, who, as the jury heard, tried seemingly everything short of taking their son to the hospital before his death in March 2012. From CBC:
In a bid to boost his immune system, the couple gave the boy — who was lethargic and becoming stiff — various home remedies, such as water with maple syrup, juice with frozen berries and finally a mixture of apple cider vinegar, horse radish root, hot peppers, mashed onion, garlic and ginger root as his condition deteriorated.

Court heard the couple on tape explaining to the police officer that they prefer naturopathic remedies because of their family's negative experiences with the medical system.
The toddler was sick for nearly two and a half weeks before his death. David Stephan told police that natural remedies had worked in "every single scenario" in the past. He's vice president of Truehope Nutritional Support Inc., a supplements company.
CBC reports that there were gasps in the courtroom when the Stephans were convicted of "failing to provide the necessaries of life" to the boy. A Facebook page supporting the couple, Prayers for Ezekiel, is full of claims that the government and/or the medical establishment are attacking the family for their beliefs. Another page set up to support them, Stand 4 Truth, accuses the court system of "censoring" testimony that would exonerate them. The case has been covered on virtually every anti-vaccination and "natural health" blog, from the perspective that the Stephans are being crucified for opposing the medical establishment.
G/O Media may get a commission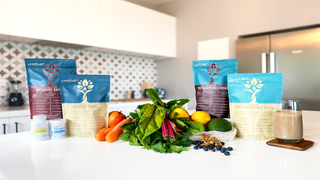 The couple will receive a date for their sentencing hearing on June 13.
---
The Stephans with their surviving children and a photo of Ezekiel. Screenshot via Stand 4 Truth