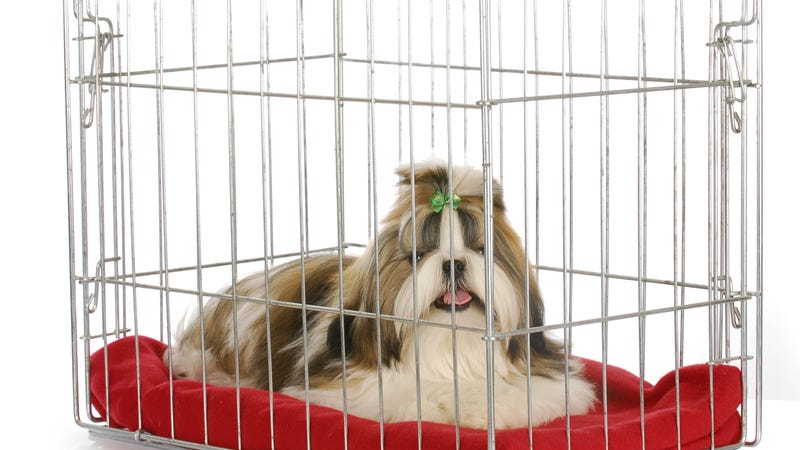 Oh, people! People makin' choices. This week in people makin' choices and doin' stuff real good, a Pennsylvania couple was arrested for letting their 10-year-old daughter ride in a dog crate in the back of their truck. With the dog. On the highway. Because she wanted to! Hokey dokey!
What could possibly go wrong when you just go along with whatever-the-fuck your kid asks to do? If there's one thing I know about kids, its that they have totally awesome judgment and perspective and should be consulted in all major family decisions, especially ones involving safety, high speeds, and cages.
Motorists who spotted the child in the cage (along with a small dog) called 911, triggering a police stop of the truck near the home of Abbey Carlson, the girl's mother, and Thomas Fishinger, the woman's boyfriend.

Carlson, 29, and Fishinger, 33, were arrested for child endangerment. The couple was arraigned early this morning on the felony charge and released on their own recognizance. They are scheduled for a June 6 preliminary hearing in District Court in Pittsburgh.

Fishinger, who was driving the truck, told cops that the child (who was unharmed) requested to ride in the cage along with the dog.

...Carlson's Facebook page includes a variety of photos of her family's dogs, and updates that reflect her devotion to animals. "I have zero tolerance for animal abusers," one post states.
Luckily, that leaves plenty of tolerance for all sorts of other cool stuff! Hooray for us all.
Image via WilleeCole/Shutterstock.