On Dec. 28, 1993, Joseph Barca was a sergeant on the Yonkers police force when he got a terrifying call. A baby had stopped breathing. Barca arrived at an apartment home on Linden Street and found the child's father in tears. Mahmoud Hamideh was cradling the lifeless body of his 2-month-old daughter in his arms. Barca managed to breathe life back into the infant, saving her young life.
Next week that baby, Shammarah Hamideh (now a 20-year-old nursing student) will get married in a ceremony outside Chicago, with the cop who saved her life in attendance. (This is where you can stop reading and go dab your eyes for a second.) Barca, now a police captain in the same department, described the harrowing details from the night he saved her life to the Journal News:
After taking the baby from her father, Mahmoud Hamideh, [Barca] began resuscitation — but knew after two breaths the air wasn't getting to her lungs. Barca flipped the baby over, and hit her back three or four times sharply. Out flew a wad of mucous. Barca began breathing into the girl's mouth and nose again, and kept her blood flowing by pumping two fingers into her chest. A radio car arrived and sped the two to St. Joseph's Hospital.
Barca said the baby was breathing on her own when she got to to the ER. When her father showed up, the cop gave him the good news. "I said, 'You hear that baby crying? That's yours.' Then he started crying."
G/O Media may get a commission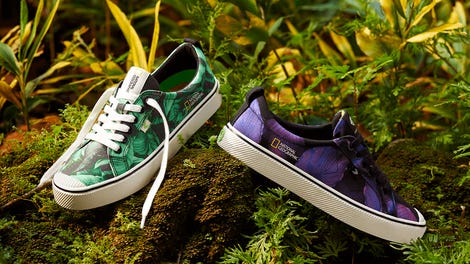 New New New
Cariuma + National Geographic
Since then, Barca has routinely kept in touch with the family. He and his wife Helen will be there when she walks down the aisle with Mohammed Salah, a truck driver. She plans to work as a nurse in the Chicago area.
"He's so sweet," Shammarah Hamideh told the Journal News. "Every year on my birthday, he sends me a birthday card and check. They treat me like I'm their daughter."
Images via Yonkers Police Dept.