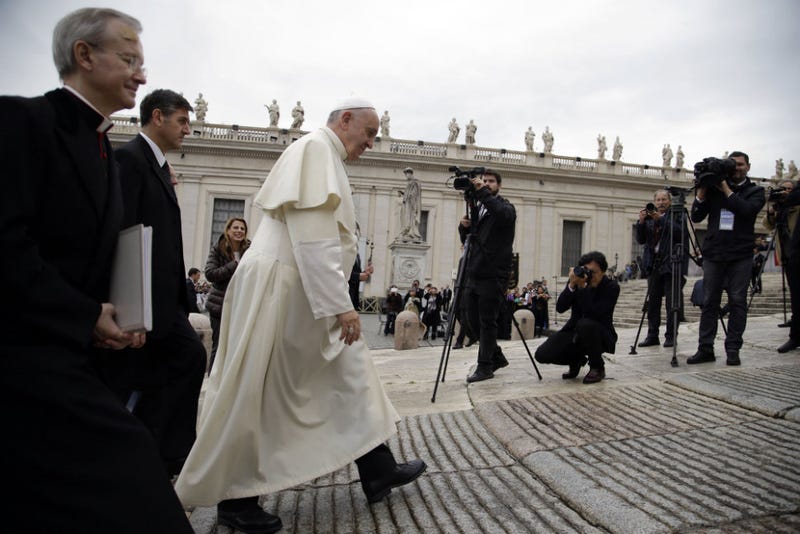 The (comparatively) hip new Pope is really going for it this week, first saying all kinds of compassionate stuff about gay people and divorcees, and now, Religion News Service reports, announcing a plan to build showers for the homeless in St. Peter's Square, the plaza directly in front of Francis's crib.
RNS reports (via TPM) the showers will be built into some refurbished restrooms in the square, with construction beginning next week. Two homeless men interviewed by RNS who currently sleep in St. Peter's Square were divided on the wisdom of that plan:
"I think it's a good thing," said Adrian Sztrajt, a 27-year-old homeless man from the Polish city of Chelm. "I would like to go for showers there."

Sztrajt and his companion Grzegorz Bialas, also from Poland, sleep with half a dozen others under the porticoes in front of the Vatican press office beside St. Peter's Square.

Bialas said he's a fan of the pope but thinks the showers are "a bad idea" since they could attract hundreds of homeless to the Vatican. He also said it was possible for the homeless to get a shower elsewhere in Rome.
Stop bagging on Cool Pope, Grzegorz.
Image via AP