The Religious Right has long prioritized the protection of fetal heartbeats and embryos over the rights of actual living, breathing women. Now conservatives are focusing their efforts on an even more abstract entity: your conscience.
House Representatives Diane Black (R-TN), Jeff Fortenberry (R-NE), and John Fleming, M.D. (R-LA) held a press conference today to introduce the Health Care Conscience Rights Act (HCCRA) that would, according to a Susan B. Anthony List press release, "defend" our individual perceptions of what is right and wrong by calling for "stronger conscience protections" to be included in the upcoming government funding bills.
"Nothing short of a full exemption for both non-profit and full-profit entities will satisfy the demands of the Constitution and common sense," the lawmakers wrote in a letter signed by 12 other members of the House of Representatives.
"On behalf of all Americans of conscience, we applaud Representative Black for her bold leadership in defense of our most basic freedoms," said SBA List President Marjorie Dannenfelser. "The so-called accommodations recently announced to the HHS Mandate do nothing to address the concerns of non-religious entities and employers who do not wish to be complicit in the destruction of life through abortion-inducing drugs. Congress must act immediately to pass the Health Care Conscience Rights Act and ensure the conscience rights of all Americans are protected."
SBA List also recently launched the "Call 2 Conscience" coalition to "mobilize grassroots in response to the assault on conscience and religious liberty," in tandem with a nationwide postcard campaign (postcards, eh? relevant!) recently launched by the United States Conference of Catholic Bishops (USCCB). The release claims that "hundreds of thousands of Americans were mobilized last week to urge Congress to include language to defend conscience and religious liberty in any must-pass funding legislation."
G/O Media may get a commission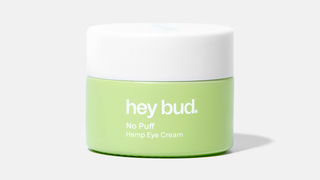 15% off
Hey Bud - No Puff Hemp Eye Cream
SBA List should really consider praying for a better web designer, because my conscience is extremely unimpressed with the very jenky Call2Conscience.com, which asks visitors to compose a message using starter sentences such as "Conscience is not up for negotiation. Enacting conscience protections must be the highest priority."
We've covered a number of for-profit companies currently challenging Obamacare on the basis that they personally believe Plan B is the same as abortion, or whatever factually incorrect reasoning they're currently jiving with.
"The government is requiring them to enter into a contract and to pay for things that they find morally objectionable, and they just want to be able to continue what they've been doing," said the lawyers for one produce processing and packing company that serves 23 states and employs about 400 people.
Our consciences do not need rights. Workers need rights. Women need rights. Our consciences are doing just fine on their own.
Image by Jim Cooke.