You may have noticed that some things have changed around here. And it's not just us: You, dear readers, will be changing as well. We want this site to be a happy place where we can discuss the positive aspects of what it means to be a woman: A sparkling personality! Having a great man in your life! Shopping! Career! And so you, the readers, will be expected to comment properly. There are new commenting rules, which will insure that the site has the correct tone, one of not only positivity but proper etiquette. Think of Jezebel as an incredibly chic tea party: You must look great and watch what you say. The new rules, after the jump.





1. Be nice!
This is not a venue to complain, moan, whine, attack or undermine. We must treat one another civilly. We frown upon critique, cynicism and negative remarks. If you don't have something nice to say, it would be best if you said nothing at all.
2. Contribute!
We appreciate comments which bring information to the conversation. Know of a secret sample sale? Post the time, date and location! Is there a brand new cosmetic procedure we're not covering? Let us know!
3. Be connected!
The new way to be a Star Commenter? It's not about quantity but quality. If you work in a glamor industry: At a glossy fashion or beauty magazine, a cosmetics company, a design label, in television or film, drop us a line at tips@jezebel.com and let us know. You will be given Star Commenter status. This also applies if you are famous or related to someone famous. The idea is to create a network of amazing women who can help each other find Marc Jacobs bags on sale and get free Bumble & Bumble haircuts.
4. Don't be shy: Let's get to know each other!
A screen name doesn't really tell us much about you, so we'd love for each of you to change your screen moniker to your real first name or the woman you consider your personal heroine. And please send a recent picture of yourself to tips@jezebel.com. If you include your clothing size and shoe size, you could be eligible for fashion giveaways. (Plus, you'll be helping our marketing department get a feel for what the "average" reader is like. Sparkling and gorgeous, to be sure!)
G/O Media may get a commission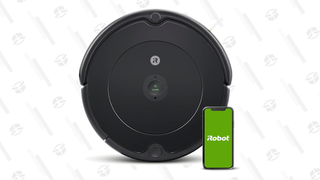 35% Off Black Friday Deal
iRobot Roomba 694 Robot Vacuum
5. Be female.
It's lovely and adorable that we have some male readers. This is not, however, an appropriate space for your input. Jezebel will no longer have male commenters.

That's about it, although we will be at liberty to update, amend and change these rules without notice. Enjoy the new Jezebel!