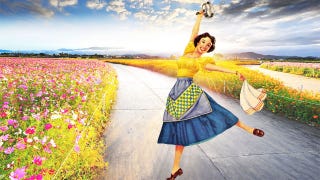 A Florida group may be on a quest to keep gay people out of Disney World, but Ignotus has defeated them in a single sentence:
"How would you feel if you entered the Magic Kingdom anticipating a normal day of fun with your family only to witness thousands of same-sex couples holding hands, hugging, kissing and wearing tee-shirts that promoted their lifestyle?"

...

I would finally feel like I was actually in the happiest place on earth for once?
Submit nominations to the Comment of the Day tag page. Click on the comment's time stamp, and post the comment's URL to the forum along with the tag #cotd. (Replying to a comment with "#cotd" does not work.)
Use #trollpatrol to report comments that you feel the editors/mods should be aware of. Try not to respond to/approve/promote trollish comments in the threads — instead, just post the comment on the #trollpatrol page, the same way you'd post a comment on #groupthink or on the #cotd page, and the editors/mods will take care of it.
For meetups, use the meetup tag page!